While Barcelona's public transportation system is great, if you are looking to travel outside of the city during your stay, you might want to look into renting a car. Whether it's a day trip to Sitges or a weekend trip to San Sebastian, renting a car can make your trip so much easier, not to mention you get to drive through the beautiful Spanish countryside!
Make sure to reserve in advance and to use a reputable rental company to avoid any issues.
Where to get your car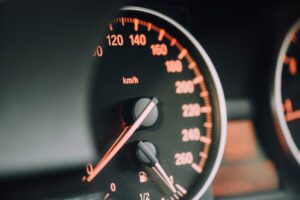 Typically, the cheapest option is to rent a car from the airport. This can also be convenient as the airport is quite far from the centre of Barcelona, so you can drive into the city straight away after you land.
On the Apartment Barcelona website you can search for accommodation that has parking included, meaning that you can choose an apartment with enough space to park your rental car.
Renting a car in Barcelona can give you the freedom and flexibility to explore the many attractions and destinations that Spain has to offer. You can find some of the best car rental services in Barcelona on Enjoy Travel, where you can compare prices, choose from a variety of vehicles, and book online with ease. Whether you need a small car for city driving, a family car for extra space, or a luxury car for some fun, you can go on Enjoy Travel for car rental services in Barcelona and enjoy their friendly service, flexible policies, and unlimited mileage. You can also pick up your car at the airport or the city centre. With a car rental in Barcelona, you can easily drive to nearby places such as Girona, Tarragona, or Montserrat, and experience the diverse culture, history, and scenery of this wonderful country.
If you're looking for somewhere to go, read our blog post about our favourite day trips outside of Barcelona.
Prices
The cheapest cars to rent are manually operated (changing gears), so if you only know how to drive an automatic car, be wary that you might have to pay more. That being said, both options are very affordable, manual cars starting at around €5 per day and automatic cars starting at around €35 per day.
Age Limits
Many rental companies have a minimum age for drivers, so make sure you read the terms and conditions. Usually, most companies lease rental cars to drivers 21+ years old, or 23+ years old. In rare cases, some companies only rent cars to drivers that are more than 25 years old.
If you are younger than 21, chances are you won't be able to rent a car, in which case you should look into alternate transportation. Why not read our guide to Barcelona's public transport here.
Licenses
EU drivers only need their regular driving license, but American drivers need a passport valid for 6 months after the trip as well as a driver's license. For drivers from other countries, we recommend getting an international driver's license. Rental companies don't usually check for this, but it is better to be safe than sorry.
Safety on the roads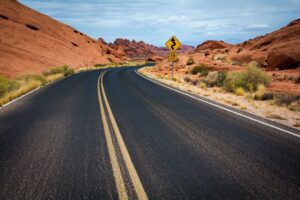 Spain and its surrounding countries have roundabouts, as well as junctions on their roads. So if you are not familiar with roundabouts, be cautious. The general rule is to give way to those to the left of you in the roundabout.
Another thing to watch out for are thieves who target tourists in rental cars. Many tourists get their bags stolen directly from their cars before even leaving the rental space.
Thieves also sometimes puncture the tires of a car, causing the driver to leave and change the tire, and giving the thieves a chance to steal the bags from the other side of the car. While this is extremely uncommon, it is still important to look out for it.
Remember to always keep the doors of your car locked, and place bags in the boot or hidden under the seats. Don't leave anything valuable in the car overnight.
If you think something suspicious is happening, stay calm and alert the police immediately.
Tolls
Rentals in Spain do not include an automatic toll-payer, so you will be responsible for paying tolls yourself. Some toll roads in Spain can get expensive, so if you're not worried about time, it may be a better option to stay on local roads.
Popular destinations
Local
• Sitges – 00h 40m
• Girona – 1h 15m
• Figueres – 1h 30m
• Montserrat 1h
• Tarragona 1h 15m
• Montblanc 1h 30m
Further out
• Valencia – 3h 30m
• Zaragoza – 3h
• Andorra – 3h
• San Sebastián – 5h 30m
• Madrid – 6h
You can also easily reach the south of France, as the French border is only 2 hours from the centre of Barcelona. So go and see the rest of Spain! But remember to stay safe on the roads.
Don't forget to tag us in your roadtrip pictures on our Instagram page!