Although Barcelona is usually known for its fine wine and tasty tapas, this cosmopolitan city also offers a wide variety of different cuisines, dishes, and produce, one of these being organic and whole foods.
So whether you're a fan of organic food, are a vegan or a vegetarian, or you're just craving something a little healthier during your time in Barcelona, be sure to check out some of these great places to get organic food in the city.
Veritas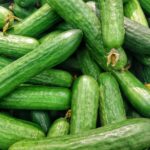 The Veritas chain of supermarkets was created in 2002 and has shops all around Catalonia. They work with the goal of providing the best possible produce to the most people as possible, and offer veg heads an impressive range of different organic and whole foods to try!
Here is a list of their stores..
Biospace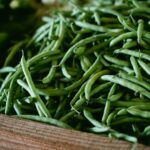 Describing themselves as leaders of fresh produce, Biospace offers city dwellers over 9000 varieties of wholefood, including eco products from nearby farms and agricultural sites. None of the products they sell contain additional additives or colourings, allowing them to give customers produce that is 100% natural.
They also stock organic household products.
Woki Organic Supermarket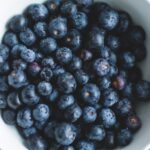 The Woki Organic Supermarket chain has seven stores in Barcelona, making them extremely accessible for anyone with a hankering for wholefoods. There is also a café, bakery, and market in every Woki, meaning that you can find everything you could possibly ever want, all at once!
Woki also offers diet products, things for yoga, and pride themselves on everything being 100% organic.
Obbio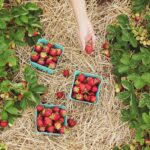 Like Woki, Obbio is an organic supermarket with an additional café inside.
Offering fresh products every day from an organic and natural source, Obbio also sells books about how to live a healthier and cleaner lifestyle, as well as offering courses and workshops.
Casa Ametller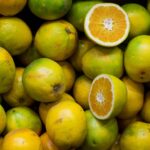 At Casa Ametller they say it is important to know exactly what you're eating, be that a spoonful of cream, a sip of gazpacho, or a piece of fruit. Using this philosophy, they have created a chain of wholefood stores offering a delicious range of the best organic food and natural produce.
Casa Amettler also have an online store.
Natura Espai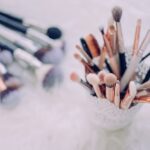 Natura Espai focuses more on natural vitamins and organic cosmetics than wholefoods, and is your best bet for makeup that will make you look good on the outside and feel good on the inside. They also offer a range of self-care books on themes ranging from philosophy and spirituality, to health and personal growth.
I Love Food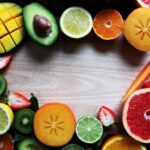 I Love Food prides itself on sourcing its products locally and organically. They buy more than 1000 products from local ecologic retailers with the aim to give their customers the best and most fresh fruit, veg, and other products in the city. The people at I Love Food are first and foremost nutritionists dedicated to bringing the best of the bunch to Barcelona.
Let us know in the comments or on our facebook or instagram page if you try any of these places…
To good health!