Gràcia is one of the best neighbourhoods to visit to catch a glimpse of true local life in Barcelona. Located just north of the grand Passeig de Gràcia, Gràcia features some of the best bars in Barcelona and has several charming squares where you will find locals hanging out sipping coffee, or just soaking up the sun. The unique atmosphere of Gràcia can be linked back to the fact that up until the late 19th century this neighbourhood was actually an independent, separate village. Despite being swallowed up by the ever growing city of Barcelona, the area has managed to preserve its own identity and its strong sense of community which is evident in its vibrant streets.
The main square in Gràcia is Plaça del Sol, which tends to be particularly lively at night, as groups of locals like to meet there. The square is well known for its great bars and terraces which are always packed with people, regardless of time or day. 
Another square that's worth visiting is the Plaça de Rius i Taulet, which is famous for its old clock tower. The tower, built in 1862, survived being bombed during the Civil War and has now become a symbol of this neighbourhood.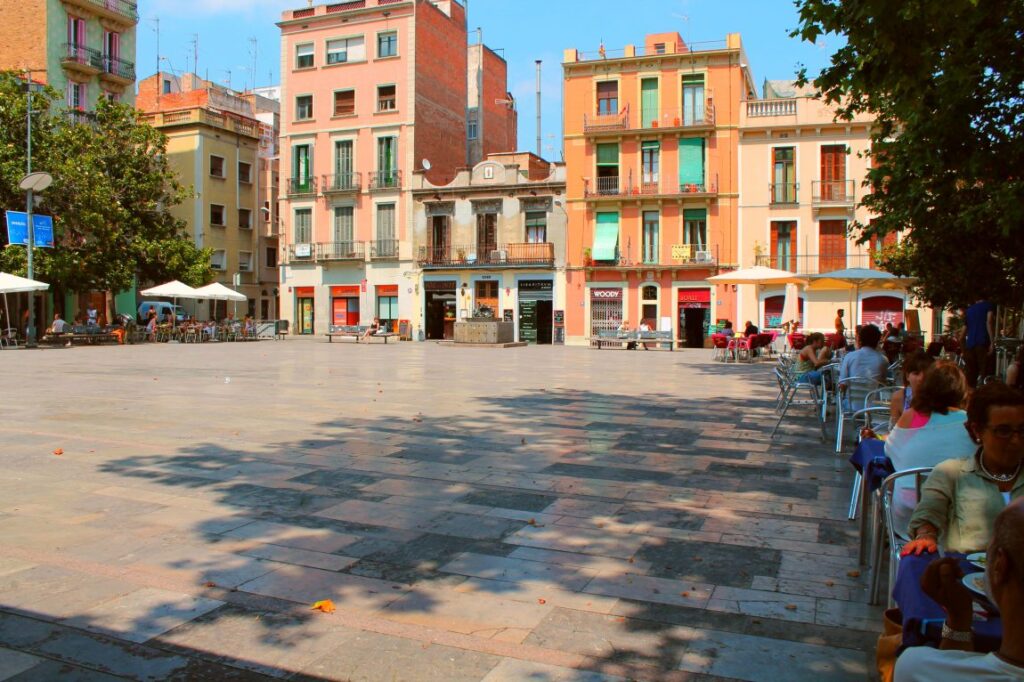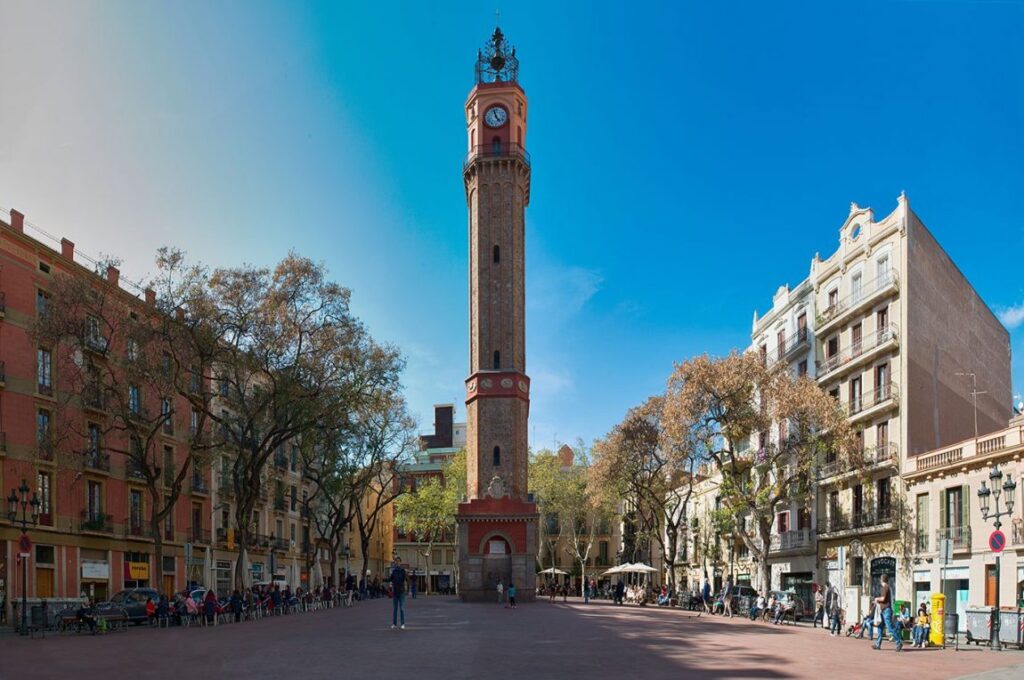 The local festivals held in Gràcia are known for being some the best in all of Barcelona. The Festa Major de Gràcia, a spectacle for adults and children alike, and one of the biggest and most famous events of the year, transforms Gràcia into a wonderful, fairy tale world. In August each year, the residents of the town vie for the title of 'Best Decorated Street', adorning their buildings and alleys with colourful creations.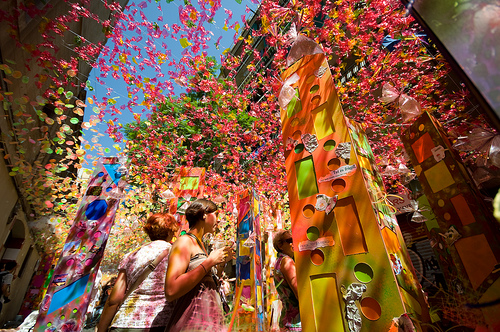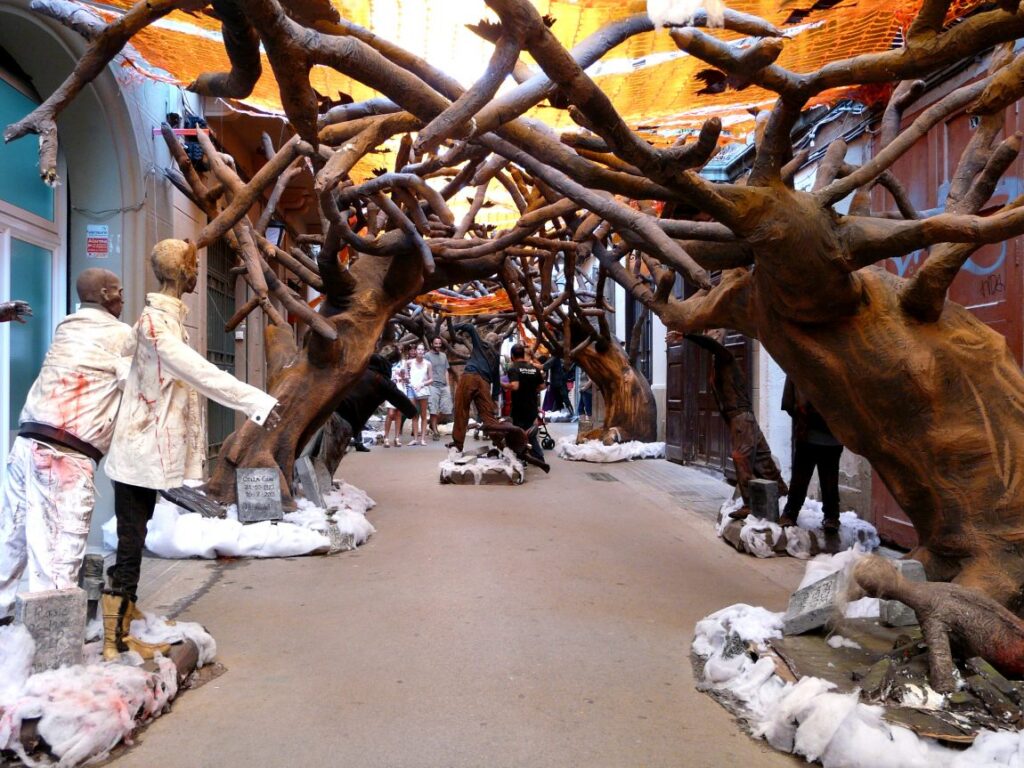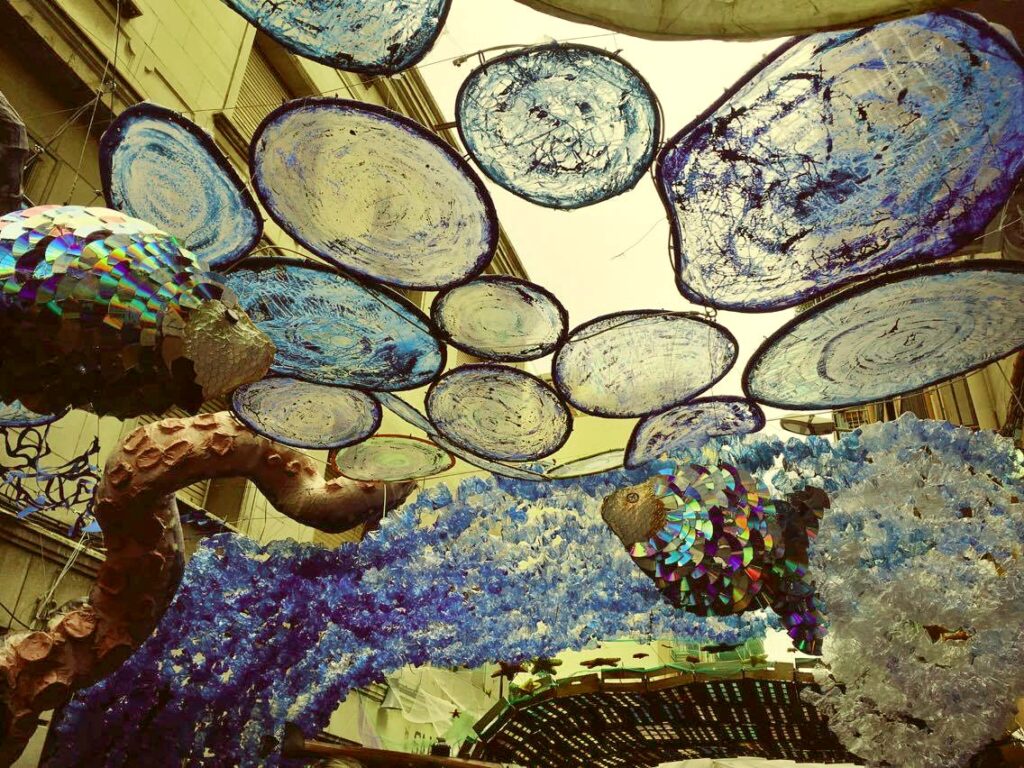 Gràcia's true claim to fame however is Park Güell, one of Gaudí's most famous creations. Filled with amazing stone structures, unique buildings and vibrant mosaics, this park is a must-see. Also, the view from the upper level is a photo op you won't want to miss. Vibrant gardens surround the grounds, making this the perfect place for a sunset picnic.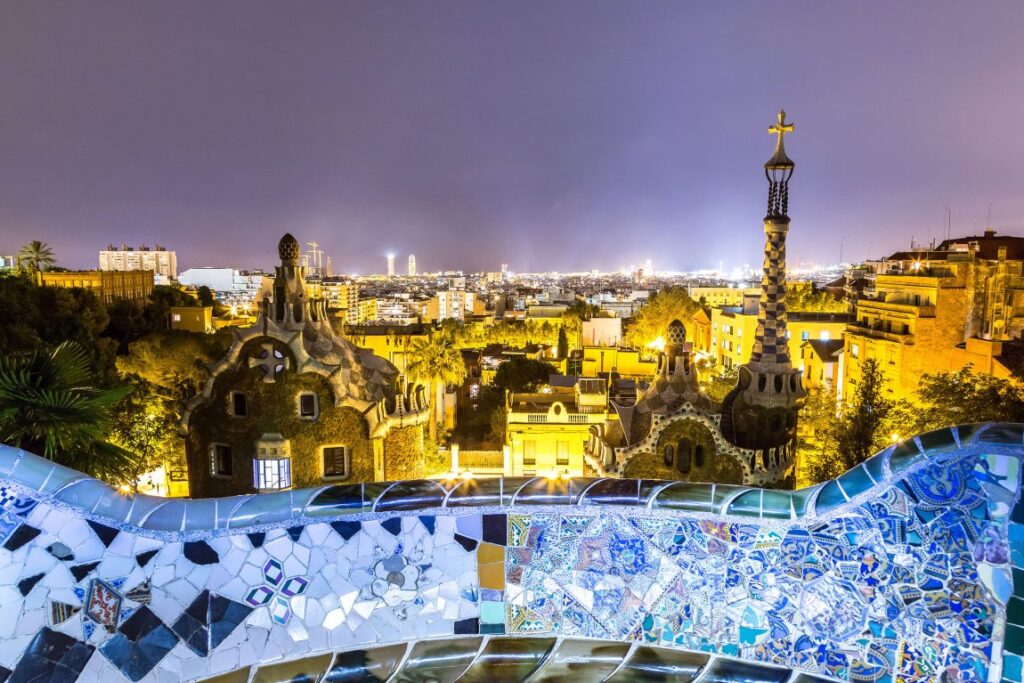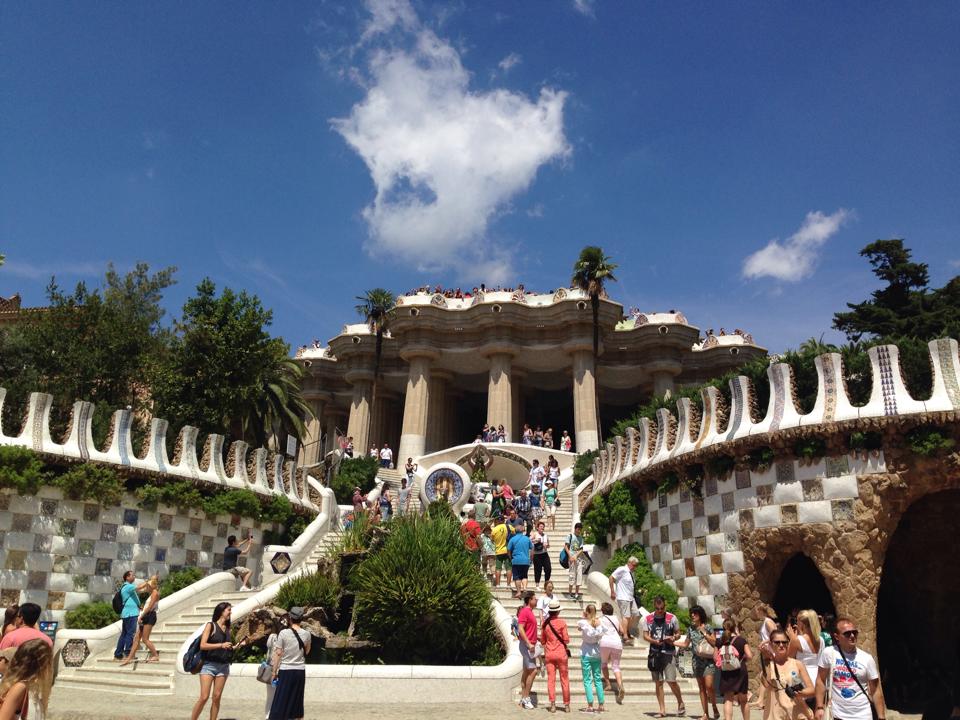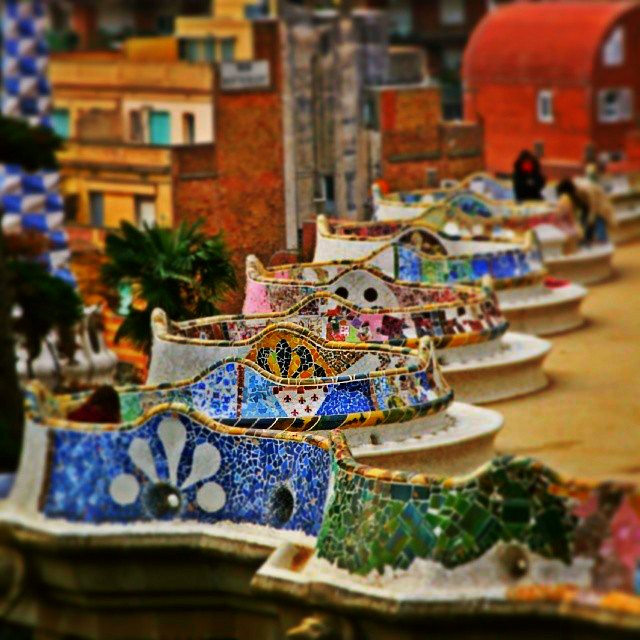 Gràcia boasts some of the city's most beautiful art and architecture. Scattered between the narrow streets you'll find striking modernist buildings, such as Casa Vicens, the first house designed by Gaudí. The alleys of Gràcia are also filled with eye-capturing street art and graffiti. If you look closely at the walls, streets and doors of this neighbourhood, you'll notice that it's really just one big contemporary art gallery.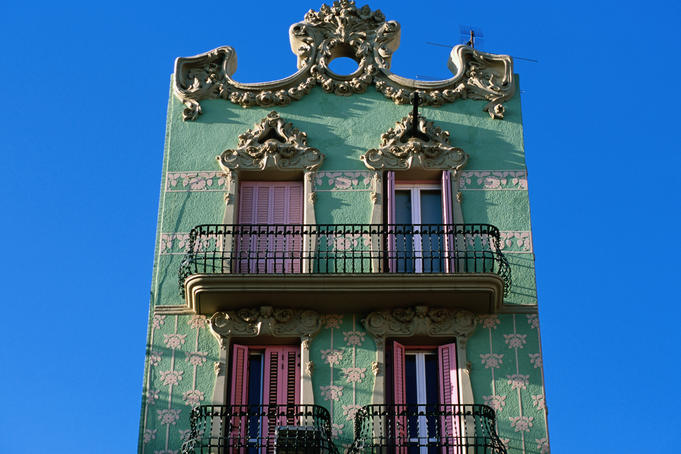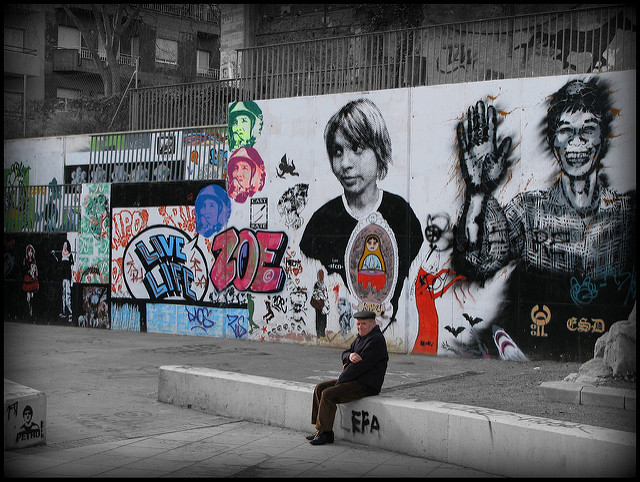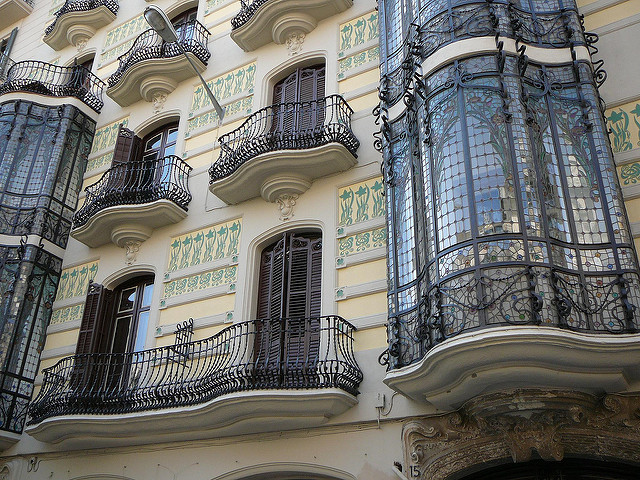 Gràcia could arguably be known as the gastronomic capital of Barcelona. With its proud Catalan routes it has some of the best tapas the city has to offer. Its restaurants are always filled with locals which is always a great sign of the quality and authenticity of the cuisine. Its streets are also packed with some of the city's coolest bars.