Whether a resident or visitor to Barcelona, we all experience a little stress and can find it hard to let go of the little things in life. Yes, being in the company of others can be a pleasant distraction but sometimes you just need to be alone and have a little 'me' time. This is easier said than done, especially in Barcelona, the city that never stops and is constantly crowded. So, what's the point of this article? Here we give you some tips on how to clear your mind in Barcelona.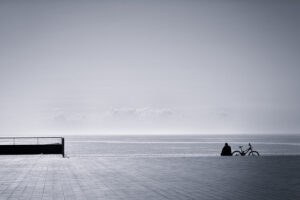 Zen at sea
It's almost a cliché to say that the sea is capable of clearing your mind, but it really is. Why else would people choose to fall asleep to the soothing sound of the sea? The beach is one of Barcelona's hotspots, especially in summer, however, swarms of people on the shore can often distract you from appreciating it. But, if you go in the morning you can enjoy complete, undisturbed peace and be left to dwell on your thoughts in your own space.
One of our favorites! There's nothing better than having the beach entirely to yourself, and for that short amount of time you feel like no one else in the world exists. Within those first few hours of daylight, the layer of mist hovering above the sea sends you into a deep trance and you immediately forget that you're in the middle of a bustling city. So go for a paddle and forget your woes and troubles!
Yoga at the beach is a classic if you're wanting to find your inner peace and enjoy a calming experience. However, many have not tried yoga before and are unaware of the benefits that can be reaped from this form of exercise. So what better place to start your love affair with yoga than at this beautiful city beach? Join like minded people and discover your inner peace with a spectacular view of the sunset.
Balancing on a paddleboard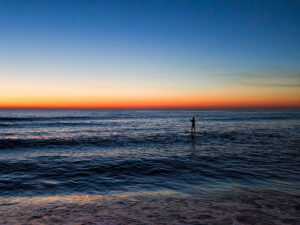 Currently, one of the most popular water sports in Barcelona: paddle surf, or SUP. This can be a sport which is as active as you want it to be, which makes it a great activity for those in Barcelona looking to clear their minds.
Stand on your board and navigate yourself through the waves. Sounds easy doesn't it? Try standing still on your board, whilst trying to maintain your inner and outer balance. Not only is it an excellent workout, but studies show that finding balance with your body also encourages your mind to find balance. Plus, it's the ideal activity to enjoy at sunset with the magnificent view of the Barcelona skyline. Check out Surf House Barcelona for more info.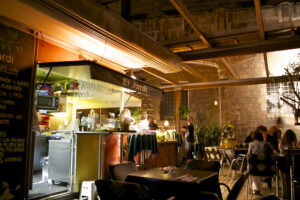 Kick back and relax at El Jardi
El Jardi is a hidden gem of Barcelona that is yet to be discovered by tourists. One of Barcelona's finest eateries, you can enjoy a truly unique dining experience here. Distance yourself from the busy city in the peaceful, Gothic gardens of Hospital de la Santa Creu. Sit back and relax with the fabulous drinks and food served here, with a particular favourite being their authentic tapas dishes accompanied by a chilled glass of their house wine.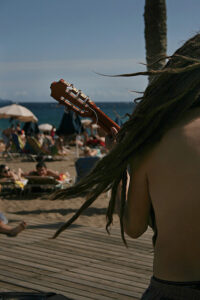 The Sweet Sound of Music
People flock from Barcelona to watch the sea at its most spectacular point of the day, sunset. One of the most relaxing spots to enjoy this is from Plaça del Mar in Barceloneta. Musicians line the beach front at weekends and in evenings in summer, so sit back and watch the changing colours of the sky to the sweet sound of music. A real moment of inner peace where you are able to clear your mind!