Last Updated: 23/10/2017
So the clocks have gone back, the nights are drawing in and what you could really do with are a few days away in warmer climes. Luckily Barcelona has a sea of activities to suit all seasons and occasions. But if you're looking to explore the darker side of the city and uncover some of its spookiest secrets, then we recommend you get to know the real Barcelona with a weird and wonderful walking tour. Get your comfy shoes on and head on out on a quest to discover some of Barcelona's deep and murky past…
                             

Tales of Ghosts and Ghouls
The Catalan capital is today a vivacious city basking in its beauty. It has however, seen many gloomy episodes throughout its turbulent history.  Want to discover the dark secrets of Barcelona's murky past? Then a nighttime walking tour is the thing for you! Runnerbean Tours offer a great 'Haunted Past Night Tour' around the history-drenched neighborhood of El Born. Visit scenes from the terrifying Spanish Inquisition, and relive some of Barcelona's spooky myths and legends. Enjoy chilling tales of medieval tortures, dingy dungeons and creepy cemeteries during this fascinating tour.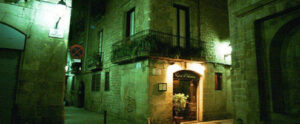 Alternatively, ICONO run a great 'Ghost Walking Tour' where spine tingling accounts of phantoms, witchcraft and exorcisms are revealed. Based on the novel 'The Ghosts of Barcelona' by Sylvia Lagarda-Mata you'll visit the scenes of strange apparitions and unexplainable happenings and learn about some of Barcelona's darkest, most unnerving occurrences.
The Sinful Side of Barcelona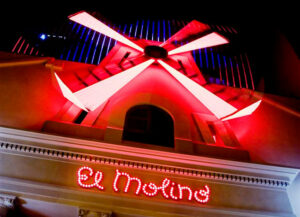 Fancy something different? Want a saucy bit of local history? How about getting to know the decadent Barcelona of old? 'The Sinful Side of Barcelona Tour' by VIAgives a fascinating insight into the sensual and bohemian city of times gone by. From the showy cabaret hall of Paral·lel to the debauchery of El Raval and the amorous secrets of Las Ramblas, this tour presents to us scenes from Barcelona's lascivious past. Dramatic venues, dingy dives and racy tales offer a discovery of the city like never before.
(Not suitable for under 14s)
Step into the Story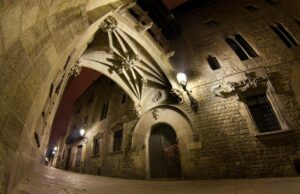 Have you read Carlos Ruiz Zafon's wonderful novel 'The Shadow of the Wind'? Then enter into his mysterious and captivating world by joining Orange Monkey's or ICONO'S dedicated walking tour. Discover the intriguing world of Zafon's characters and relive their adventures in Barcelona's old town and Tibidabo neighborhoods. The pages of the novel will be brought alive as you retrace the steps of Daniel, Julián and Fermín and you'll feel as though you too are part of the story.  For those fans of Spanish literature. ICONO also run a fascinating tour based on Idelfonso Falcones' novel 'The Cathedral of the Sea'. Visit the original sights of the old town as seen in the book and step back in time 700 years to the kingdom of Catalonia!
Time Travelling!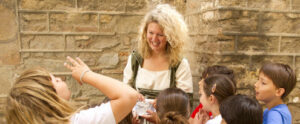 If you're coming to Barcelona on a family trip then you'll need to keep the kids entertained. How about stepping back in time to the medieval ages with a real live character from the period? Join Barcelino's 'Medieval Tour for Children' and discover the history of Barcelona, along with its magical legends with a costumed guide. Children will hear mythical tales of bulls and unicorns, discover what those their age played with 1000 years ago, what kinds of food they ate and what their lives were like during the time. This interactive tour is exciting and informative, and of course, those young at heart adults are welcome to join the fun too!
So for a city tour with a difference, for a chance to discover the secret past of Barcelona, don't miss out on one of these unique tours in Barcelona.