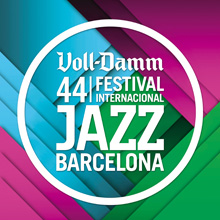 Whether you're a jazz enthusiast or you just love the smooth sound of the sax, the month of November in Barcelona will leave you wanting for nothing in the music department. The Voll-Damm International Jazz Festival has been held in Barcelona every year since 1966, and continues to invite the top jazz performers from all over the world. This year will be no different as the Catalan capital plays host to some of the biggest names in jazz from October 30th right through to November 30th 2012.
Concerts are held all over the city in various venues including the famous Liceu Conservatory and the Palau de la Música Catalana, as well as some cool dives like the Harlem Jazz Club. There are nearly 80 concerts during the month, including smaller shows featuring new and promising artists from the local scene. Plus, there are plenty of performances by non-jazz musicians too, so don't worry if the Dixieland styles aren't quite to your taste. Tickets are relatively easy to get your hands on so the only thing you have to think about is choosing which of the live music shows you want to see the most!
Free Concerts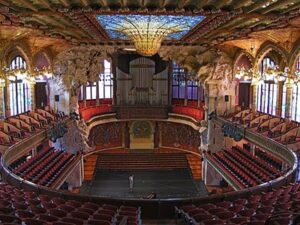 If you're interested in an evening full of rhythmic jazz music but are on a bit of a budget, be sure to check out one of these artists. Spike Wilner will be performing on Tuesday the 26th November and Les Jams de Liceu will be performing on Thursday the 15th, 22nd, and 29th of November in the Liceu Conservatory – all with free admission.  There are more free shows taking place at public venues, so keep an eye on the festival's program on the Barcelona Jazz Festival website for more information.
Unmissable Performances
Milow – Friday 9th November at the Teatre Artèria Paral-lel, 9pm. Don't miss your chance to see this Belgian singer-songwriter – one of the most successful DIY musicians in Europe.
Melody Gardot – Friday 16th November at the Palau de la Música Catalana, 9:30pm. Listen live to the musical stylings of this Grammy nominated singer-songwriter from the states.
Sonny Rollins – Tuesday 20th November at the Palau de la Música Catalana, 9pm. One of the most influential and important jazz musicians alive today. An absolute must-see.
Hot Stuff – Friday 30th November at the Harlem Jazz Club, 8:30pm. Soul, funk and a spot of blues. For those up for something a little different.
Other Events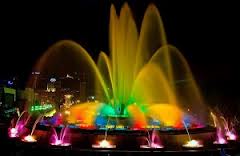 As if live music in one of the most amazing cities in the world wasn't enough on its own, there are tons of other exciting events happening during the festival. You won't want to miss one of the water, light and music shows held at the enchanting Montjuïc Magic Fountain, which take place every weekend until the finale on December 1st. And what goes better with jazz than a plethora of aromatic wines? Enjoy a wine tasting and a live jazz show on November 13th at Monvínic.
How to Buy Tickets
There are many options for buying tickets for the Festival Internacional de Jazz de Barcelona. Tickets can be purchased at the door but there is no guarantee that there will be available seating. The easiest way to ensure your spot is by grabbing some tickets online through The Project website.
For more information on tickets, venues and a full schedule of events, visit the International Jazz Festival website.