Our summer days on the beach seem like a distant memory thanks to the Coronavirus pandemic and the colder winter weather drawing in. But, that doesn't mean we can't spend our time daydreaming of being back sat on a beach in the sun all day. With high hopes we look towards 2021 to be the redeemer of this year, and that we will be able to be back on an aeroplane flying somewhere hot in the world.
To aid your wanderlust, we've put together a list of our top 10 favourite beach cities in the world that you need to consider visiting next year in 2021.
Barcelona, Spain
With beautiful architecture, mouth-watering gastronomy, and a nightlife that can rival New York's title of the city that never sleeps, Barcelona is one of the greatest cities in the world even without the 4.5km of white-sand beaches on its coastline. The 1992 Olympics saw the creation of the Passeig Marítim beachfront using sand imported from Egypt and has attracted tourists ever since!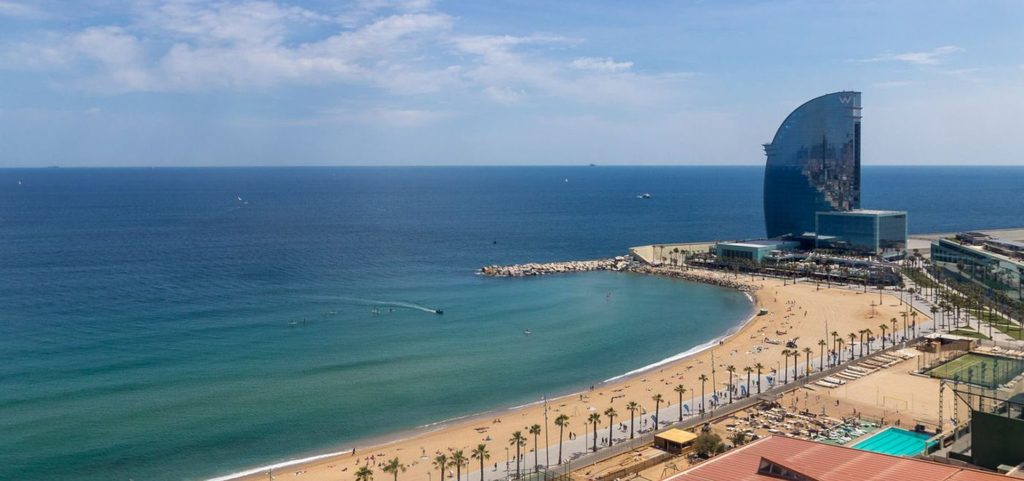 Barceloneta beach is the most famous of Barcelona and is the closest to the centre as it can be accessed by the L4 metro line by getting off at the Barceloneta station. This beach is lined full of cool, surf-style restaurants serving tapas, fresh juices, and American style food too that is perfect to finish off a day sat sunbathing.
If you carry on the L4 metro line close to the Olympic Marina, you will find the Nova Icaria beach which is another very popular choice in Barcelona.  This beach is usually less crowded than Barceloneta and is also lined with a great variety of restaurants and bars. The Municipal Sailing Centre is found at the Nova Icaria beach, if you fancy a go at windsurfing or sailing!
Nice, France
The French Riviera is one of Europe's favourite beach holiday locations, and its second largest city of Nice is the gem of this stunning coastline. Taking up a stunning four-mile stretch, there's nowhere nicer than Nice if you want glistening waters, pebble beaches, and the beautiful Promenade des Anglais, lined with Michelin-starred restaurants, hotels, and shops.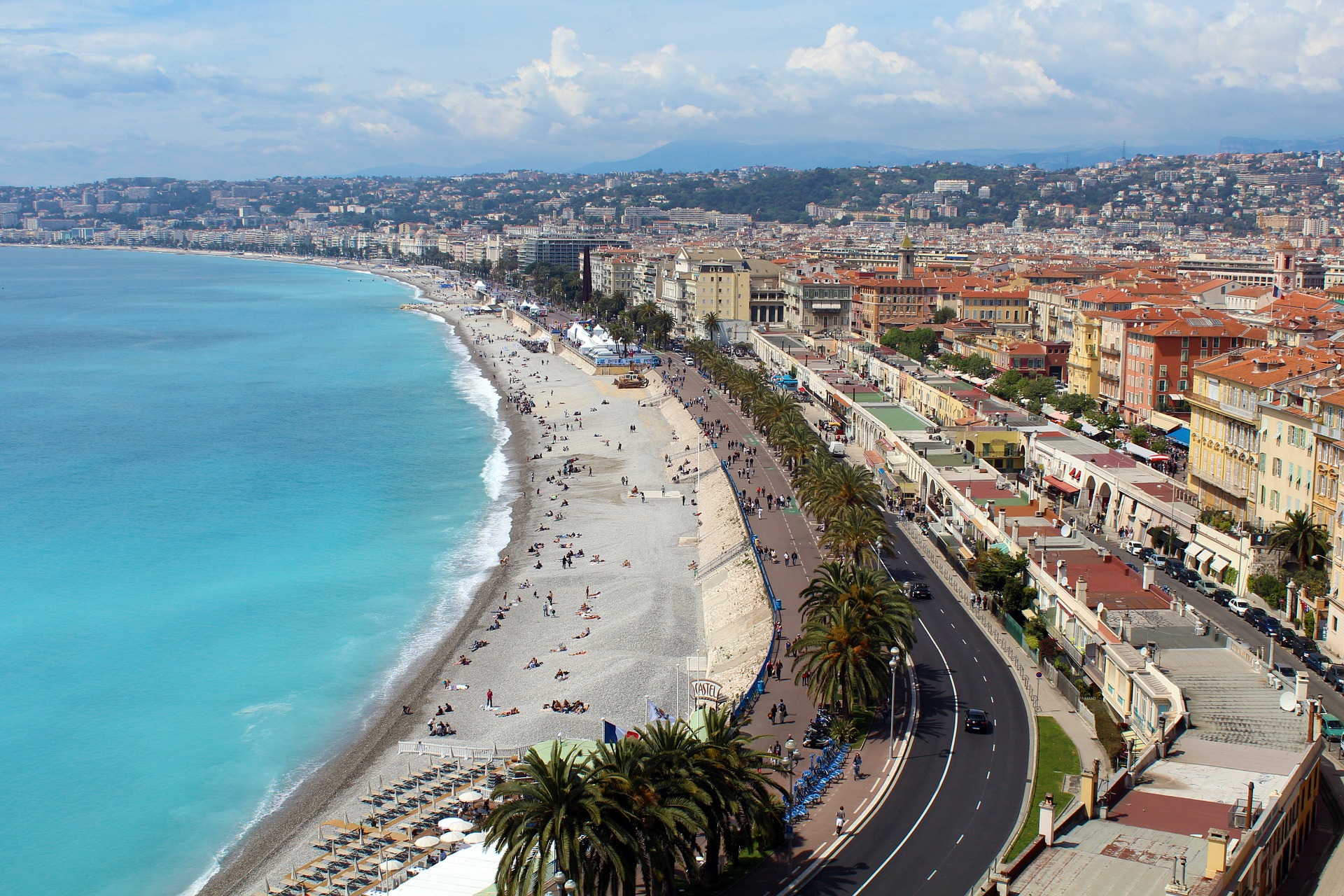 There are over 30 different beaches here, and a mix of both public and private, all with distinguishing features to suit any taste. Our favourites here are Opéra Plage, Castel Plage, Ruhl Plage, and Coco Beach. The private beaches offer a luxurious experience, ranging from a massage in your sun lounger, to a new swimming costume, no ask is too much on the Côte d'Azur!
Sydney, Australia
Australia's capital is home to dozens of stunning beaches, with the perfect, hot beach weather to match. One name stands out above the rest as being one of the most recognisable in the world here, the kilometre stretch of Bondi Beach.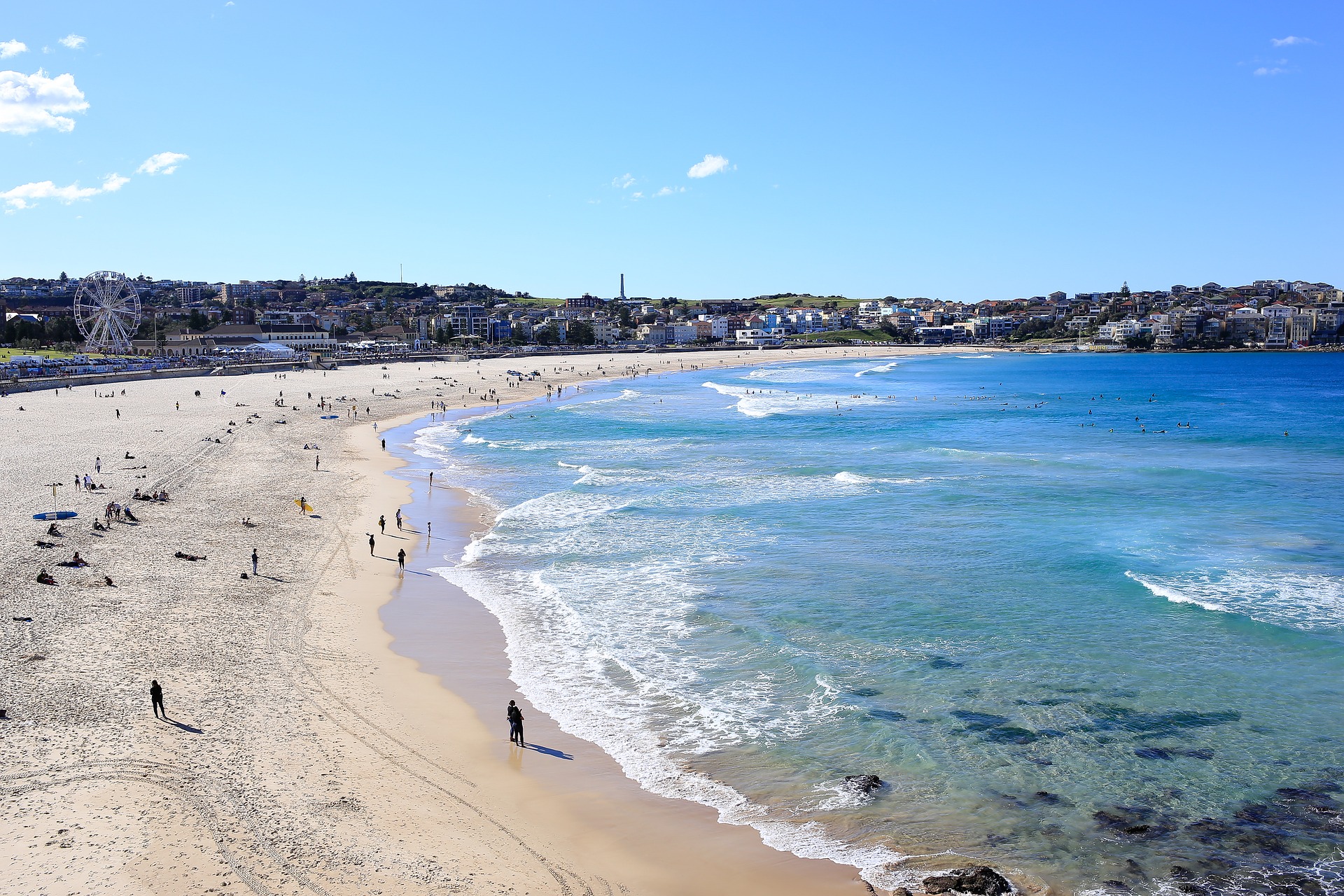 This iconic stretch of fine sand and curling waves earns Sydney its spot as one of the best beach cities in the world. Learn to surf at one of the accredited surf schools, or look in awe at the pros catching some waves on the beach's south end.
Whale watching is also popular on Bondi, best seen through June to mid-July as the whales pass on their northern migration. Beachgoers also enjoy the spectacular coastal sceneries, snorkelling, kayaking, and variety of top-class restaurants to enjoy your meal with a view.
Miami Beach, USA
Miami Beach is a man-made coastal city, comprised of 14 kilometres of sandy Atlantic beaches. The heart of this lively coast is the South Miami Beach, an eclectic mix of world-class hotels, culinary delights, and picture-perfect clear blue water and white sand beaches.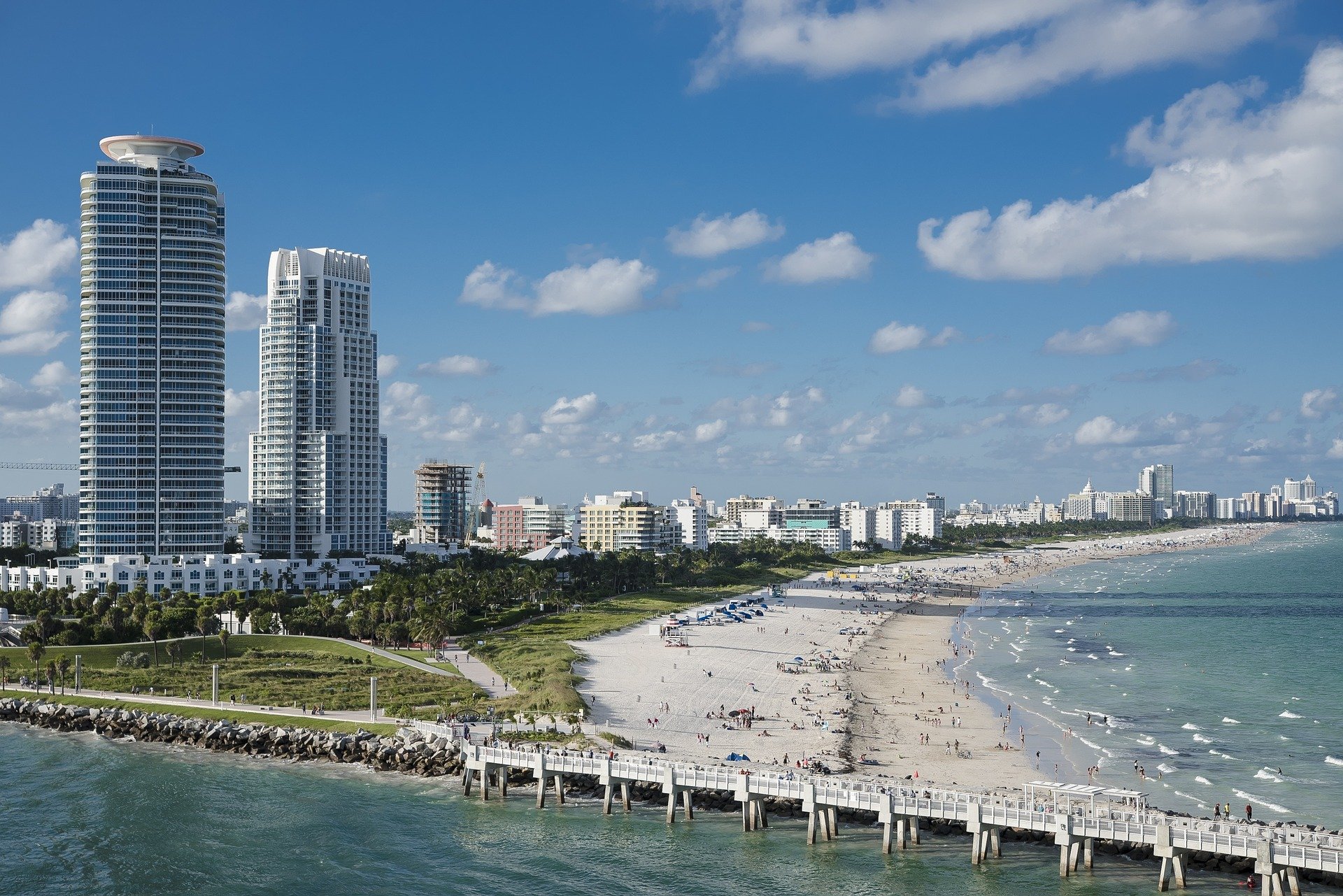 Miami's epicentre for nightlife is also found in South Beach, as it is lined with mega-clubs that attract people to party every day of the week (hopefully this can be a reality again by next year!). Shaken of its seedy image, SoBe has reinvented itself as a trendy art-deco area that needs to be on your list of must visits!
For breathtaking views of the Miami coastline, head up to South Pointe Park Pier at the tip of South beach – this is a local's favourite. Haulover Park is also a great option here, a public beach park with lifeguarded swimming areas, tennis & golf facilities, and places to ride your bike.
Rio de Janeiro, Brazil
It doesn't seem possible that any other coastal city could be photographed quite as much as Rio de Janeiro! And for good reason. This beautiful city buzzes to the sound of the samba beat and the who's who of the world flock to its iconic beaches to sip a cocktail on the golden sands with the Christ the Redeemer standing large on the skyline.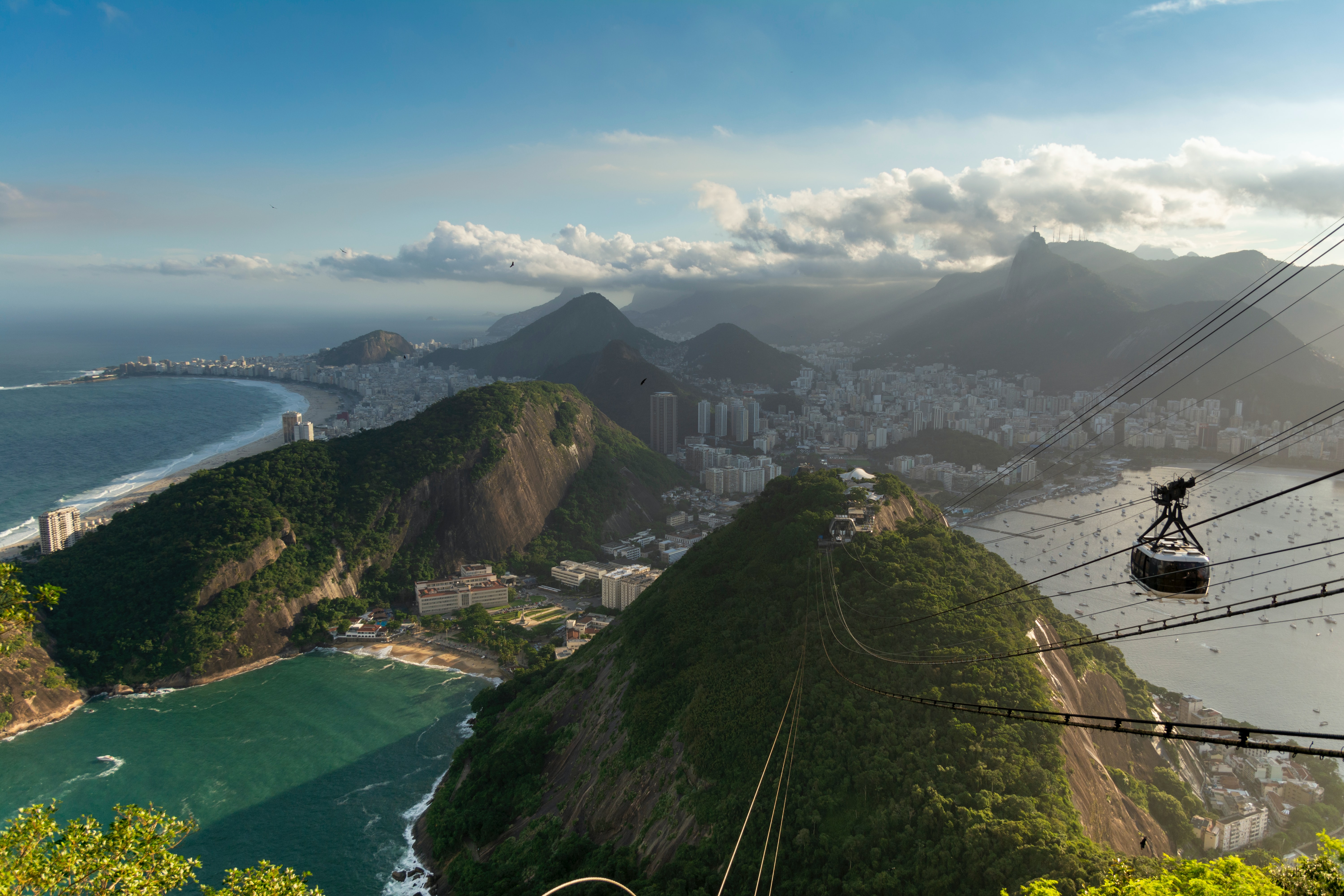 The two most infamous beaches of Rio's 25-mile shoreline need little introduction, with the Ipanema and Copacabana beaches conjuring visions of tanned skin and Havaiana flip flops. These two beaches are only within 5 minutes' metro ride from one another, so why not spend a day in two of the world's best beaches?
Visit in February to experience the madness and excitement of the Rio Carnival, a bucket list experience for sure!
Cape Town, SA
This South-African capital divides between the cool Atlantic and the more temperate Indian Ocean, with a beach to suit any want or need. From secluded coves for a romantic sunset, to lively beaches with bars, Cape Town and its beautiful backdrop of Table Mountain National Park earns its spot as one of the best beach cities in the world.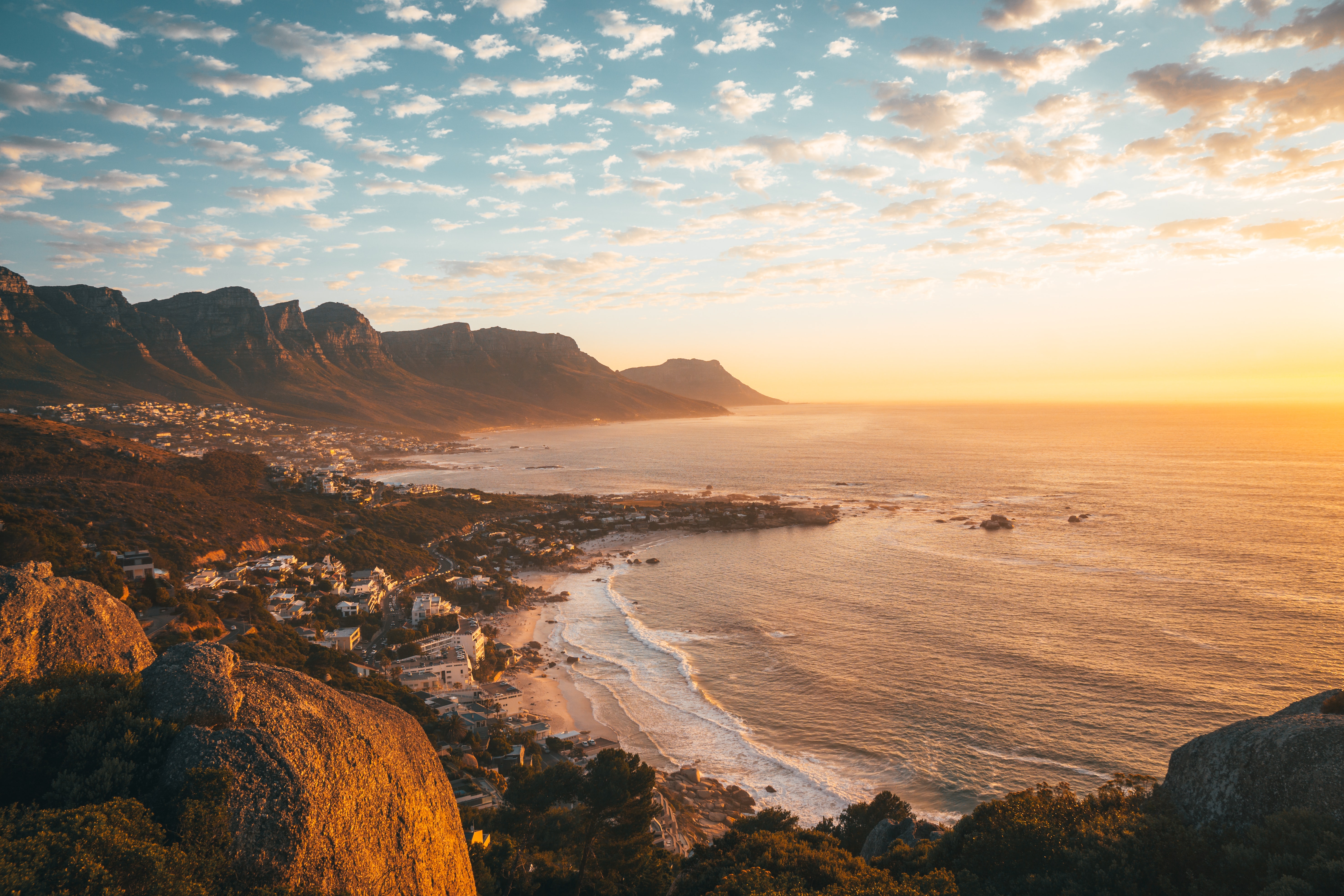 Known as the 'French Riviera of South Africa', the Clifton beaches are the most popular choice for visitors and natives alike. Creatively named as Clifton 1,2,3 and 4, the four beaches are separated by Granite boulders and each have their own, distinct personality. First beach is a peaceful, dog-friendly beach that's well suited to surfers and volleyball players. Second and Third beaches are most popular with the younger crowd, looking to party and catch a tan. Fourth is the perfect place for families thanks to its lifeguards, facilities and it has a place to buy drinks and snacks too.
Honolulu, Hawaii
The capital of Hawaii is a cosmopolitan buzz of historic landmarks, fine dining and world-class shopping. However, most people visit this idyllic paradise for its stunning long, white sand beaches with their crystal-clear blue waters. Honolulu is infamous for sun, sand, and surfing, and with year-round hot weather it's not hard to see why Honolulu makes the list of best beach cities!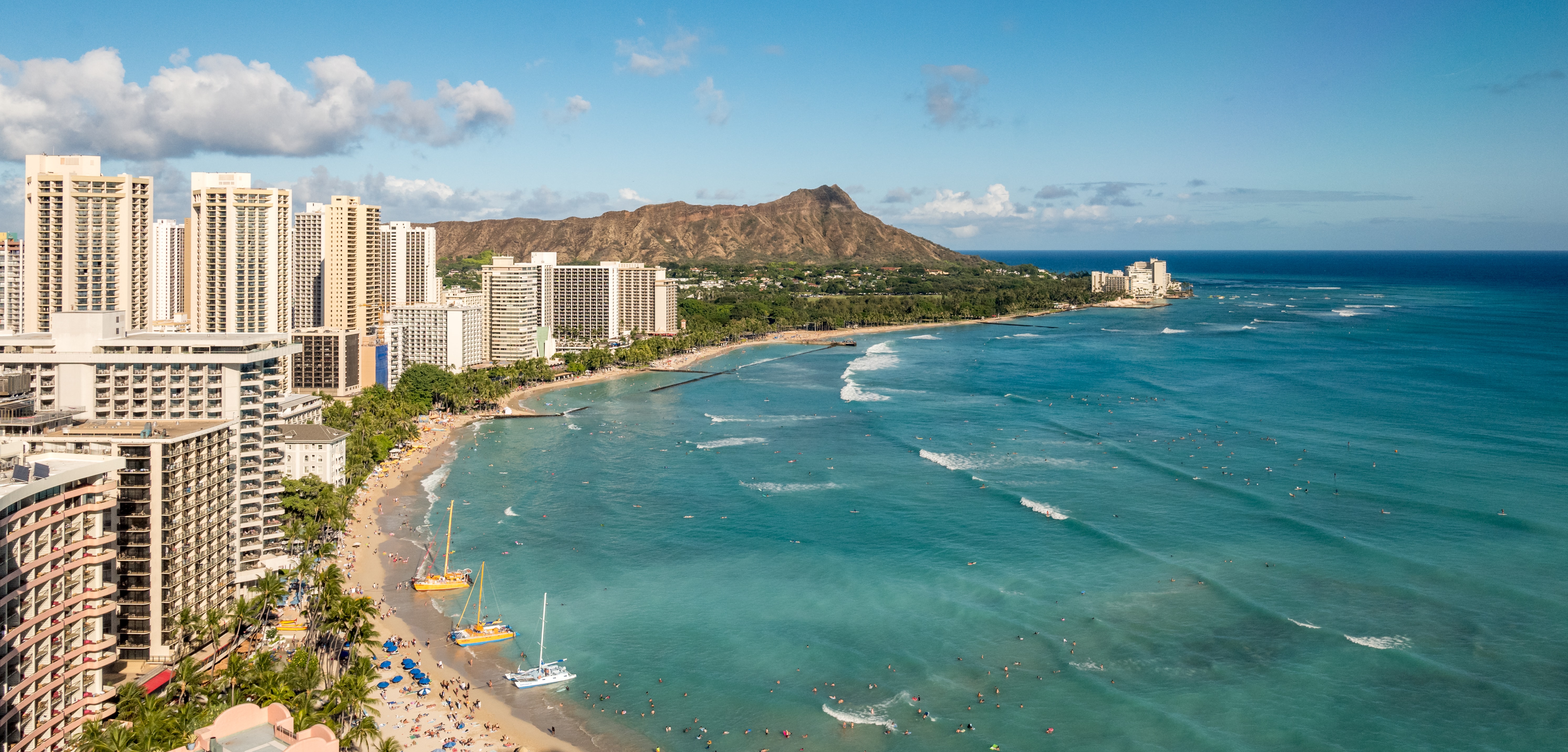 Waikiki beach is one of the most recognisable beaches in the world, and pretty much where Hawaii's tourism began. The waves here are gentle, so perfect for learning to surf. It is also family-friendly thanks to the collection of lifeguard stations.
Closer to Downtown Honolulu, you can find the Magic Island. This is a small, man made lagoon with clear, calm waters and golden sand. It's also an excellent choice for families, as there is also a park on Magic Island too!
Dubrovnik
Perhaps not an immediate one to spring to mind when you're thinking of the world's best beaches, but if you don't already know, then get to know Dubrovnik! While not quite as glamorous and pristine as its neighbour's beaches along the Mediterranean, the Dalmatian coast beaches are rugged but beautifully untouched.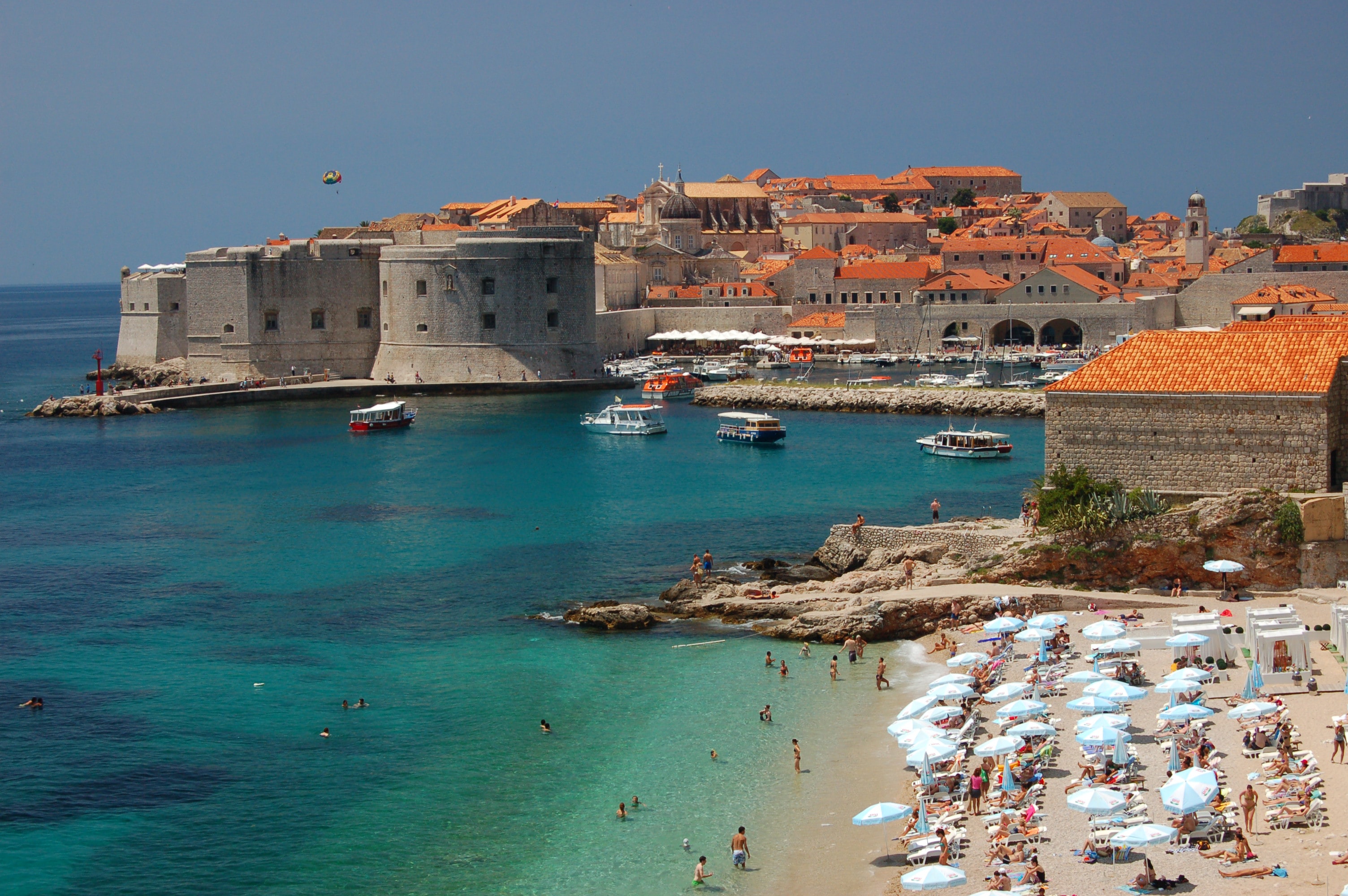 Banje is the best known of the public beaches in Dubrovnik, a family-friendly option located just a few minutes' walk from the centre, and with a beautiful view of the Old Town. For a more peaceful experience (as Banje can become quite busy), head to Sveti Jakov, a quiet and unspoiled beach that has views out towards the Lokrum Island.
One of the best beach experiences in Dubrovnik is to take a swim alongside the charming City Walls, which are listed as a UNESCO world heritage site. The crystal-clear waters of the Adriatic Sea are too tempting to resist!
Los Angeles, USA
Feel like you've just stepped onto a movie set, and head to one of the classic LA beaches at any time of year thanks to the year-round sun. With mile after mile of scenic coastline running from Malibu to the South Bay, Los Angeles is a city that has a beach for any want or need.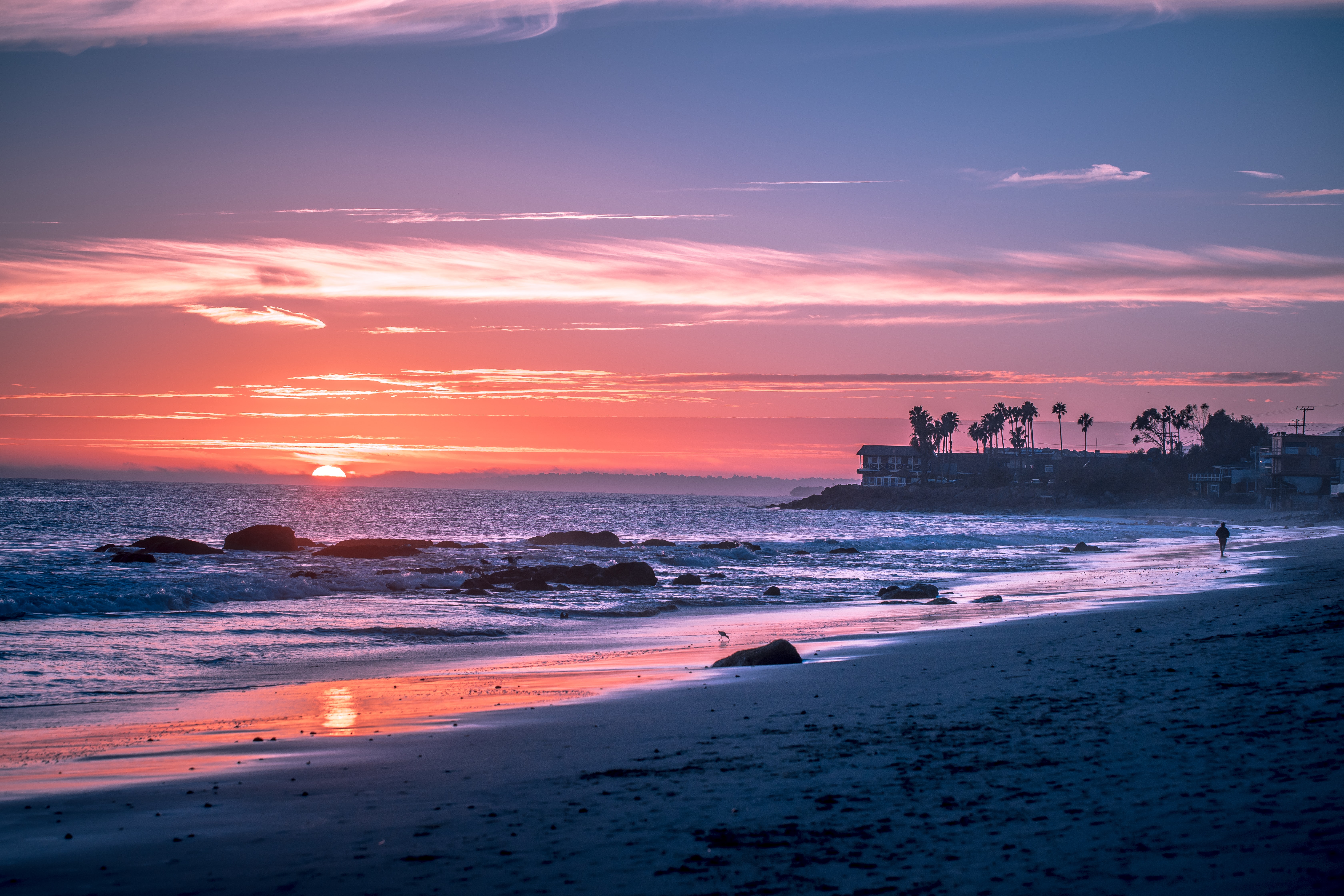 While the famous ones that you'll have already heard of are a great choice (think Venice and Santa Monica), Los Angeles is brimming with countless other amazing beaches that might not be the most obvious of choices. Take a trip to El Matador State Beach, a romantic and photogenic beach, secluded with clear water and rolling waves. Surfrider Beach is an excellent choice for surfers, or simply for a stroll out onto the Malibu Pier to admire the view.
Singapore
Another city that doesn't immediately conjure images of its beaches, but this skyscraper-clad city-state is comprised of 63 different islands so is home to many beaches! Singapore is surrounded by palm trees, soft sands and warm waters, what more could you want from a city?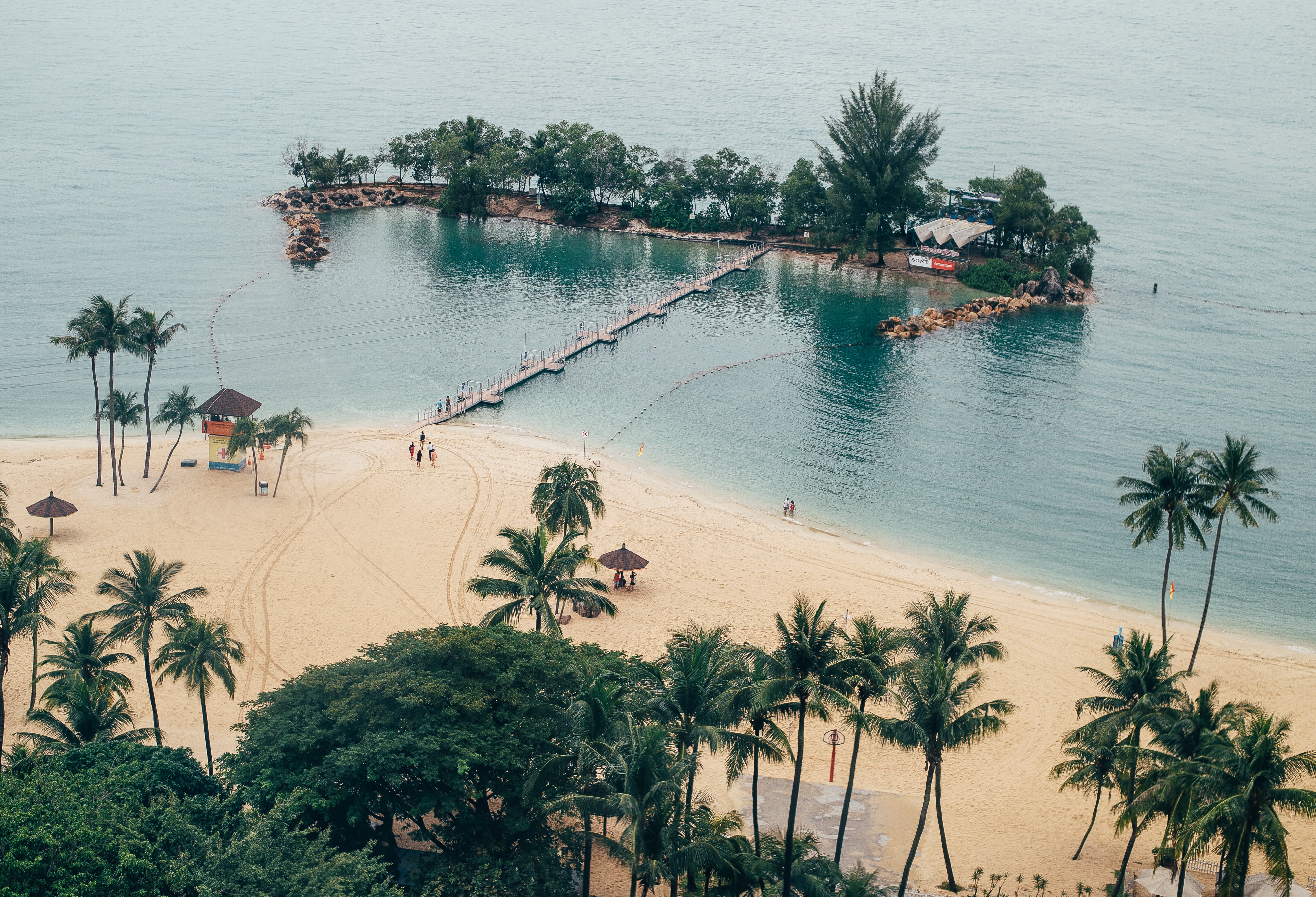 There's a variety of choices of beach in Singapore, depending on what experience you're after. Siloso Beach is a hub of activity with several beach clubs, and unusual water sports options such as the jet blade experience, and the zipline experience that zooms you over the Imbiah Hill Jungle to land on the beach. Tanjong Beach is another favourite here, with fine yellow sands and coconut trees that frame the Singapore sunset every evening.