Barcelona is a metropolitan melting-pot of cultures, people and languages. Combined with the sheer size of the city, these two factors make for a wonderfully diverse environment. 
This, however, does make the choice of where to live here a more difficult one, so read on to help us make the decision a little simpler for you, with our run down of the main neighbourhoods of Barcelona!
1. Eixample
Eixample, meaning "extension" in Catalan, quite literally was born as the historic old town of Barcelona wasn't sufficient for the growing population in the 19th century. Arguably the most easily identifiable area of Barcelona due to its iconic grid layout, the district is a popular choice across the board with people coming to live here. Eixample is home to some of the most iconic landmarks and buildings of the city, such as the Sagrada Familia, La Pedrera, and Casa Batlló. 
If you're the type of person that loves to shop, The Eixample District will be both a blessing and a curse (for your wallet!). Passeig de Gràcia, Plaça Catalunya and Diagonal Avenue are the city's epicentre for shopping, lined with exclusive shops and restaurants. 
In the heart of Eixample is also the LGBT+ Friendly area of "Gaixample", a thriving neighbourhood with numerous gay-friendly cafes, bars and restaurants that are symbolic of the city's inclusive attitude. 
Its central location makes Eixample really useful for whatever purpose you intend to stay for, as many bus routes originate in Plaça Catalunya, and the metro stations of Passeig de Gràcia and Diagonal are key changeover stations for many different lines.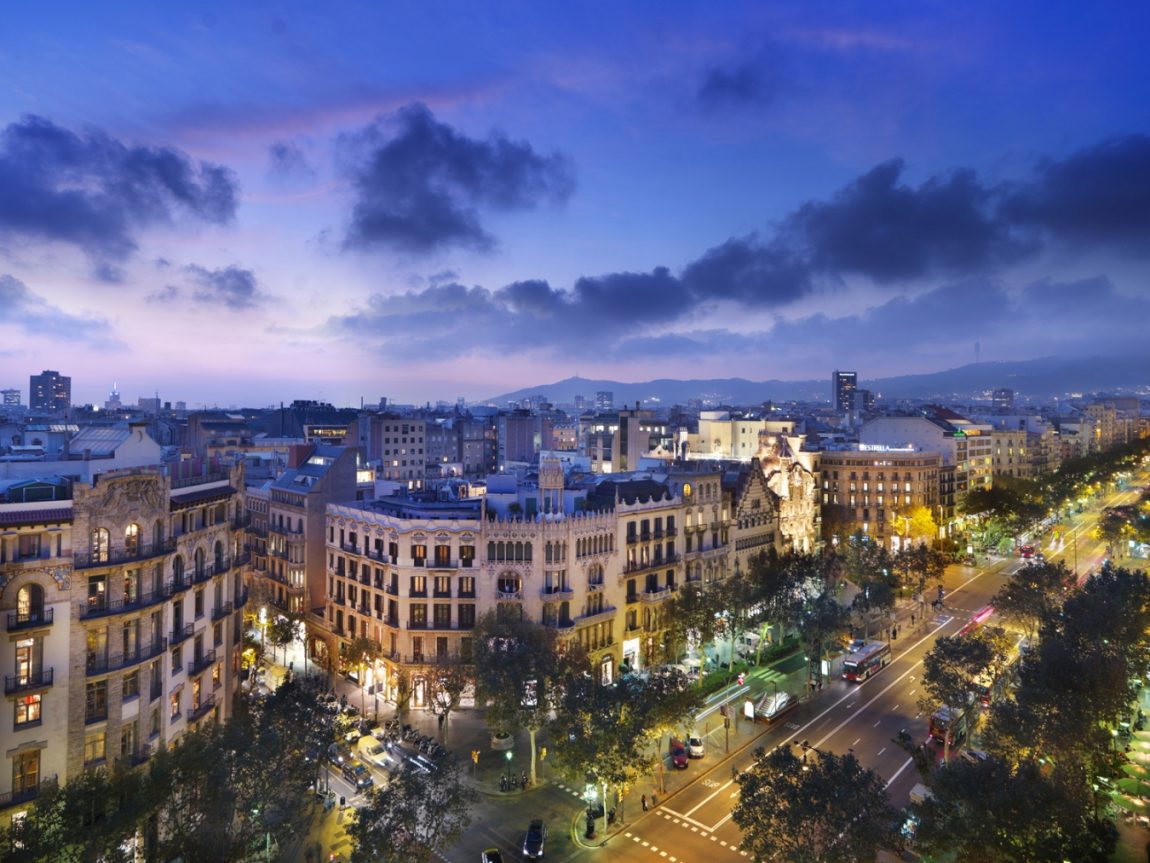 2. Ciutat Vella
Composed of four different neighbourhoods: Barceloneta, El Raval, El Gòtic, and Sant Pere, Santa Caterina i la Ribera; Ciutat Vella (Old Town in Catalan) is both one of the oldest and liveliest areas of the city. Although all within the same district, each of these Barcelona neighbourhoods has their own distinct personality, so let's delve in to see which better matches yours!
3. Barceloneta 
Barceloneta neighbourhood needs little explanation other than a single word: BEACH! For those late-night strolls at sunset, and for the days spent lounging on the hot sand with a mojito,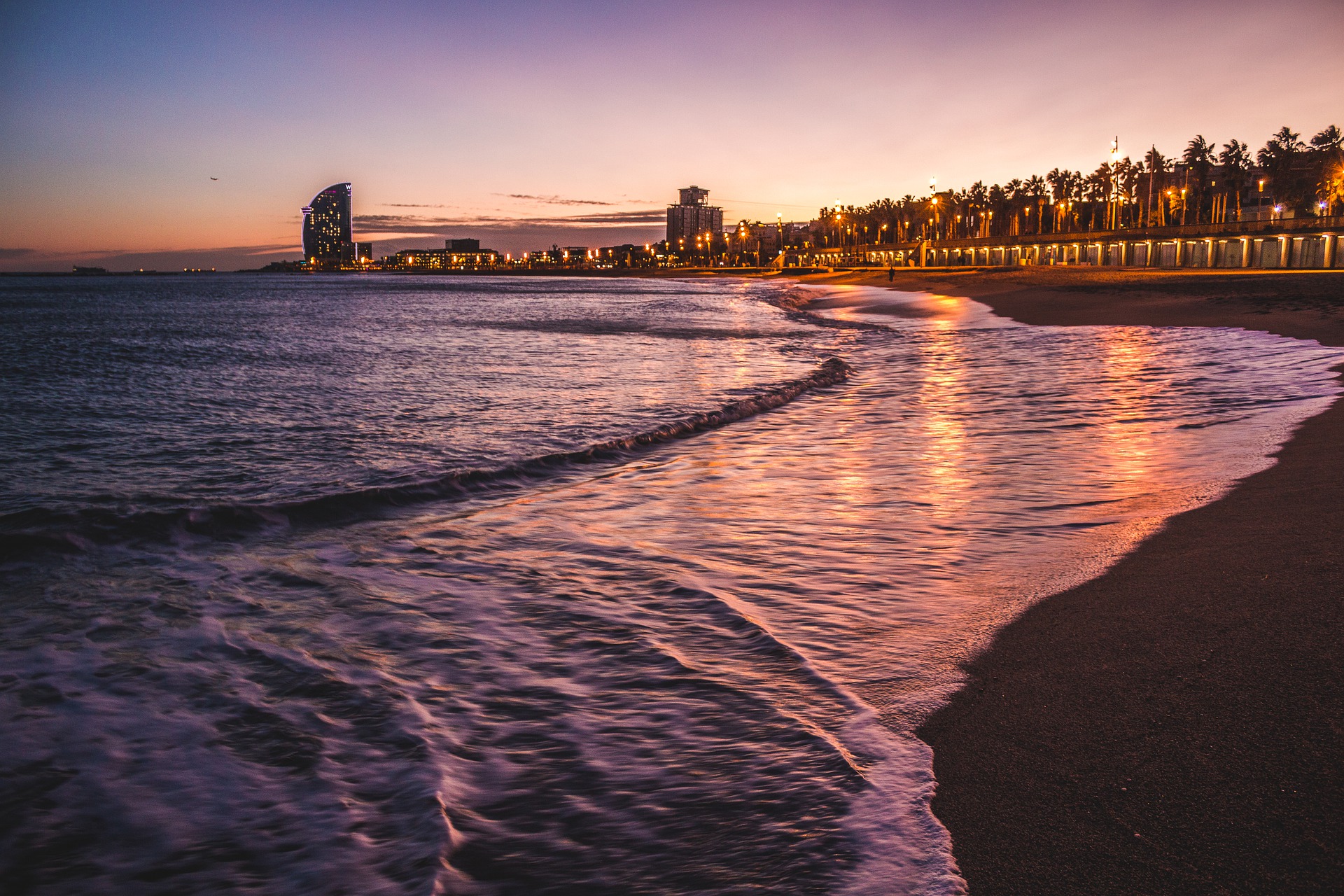 Barceloneta is inviting enough simply based on the Barceloneta beach alone.
 The best part is that the neighbourhood has so much more to offer than its beautiful beach, with a large variety of international restaurants, the Plaça de Barceloneta which is always bustling with people, and the huge market unsurprisingly with a speciality in seafood!
4. El Raval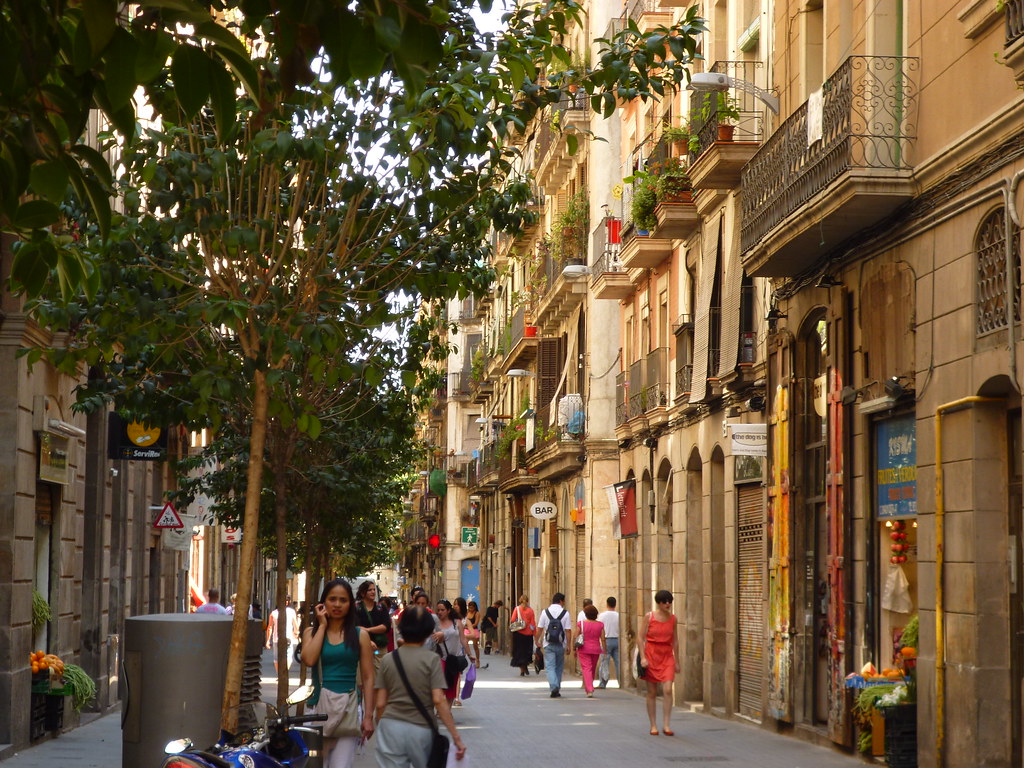 In the past, Raval held a reputation as a "controversial" neighbourhood of Barcelona, but thanks to investment from the government into urban regeneration, El Raval has cleaned up its look. 
Raval is seen as an arty neighbourhood, full of studios, galleries and book shops, as well as charming little clothes boutiques. If you're after an authentic experience of Barcelona, El Raval apartments should be on your list!
5. Gothic Quarter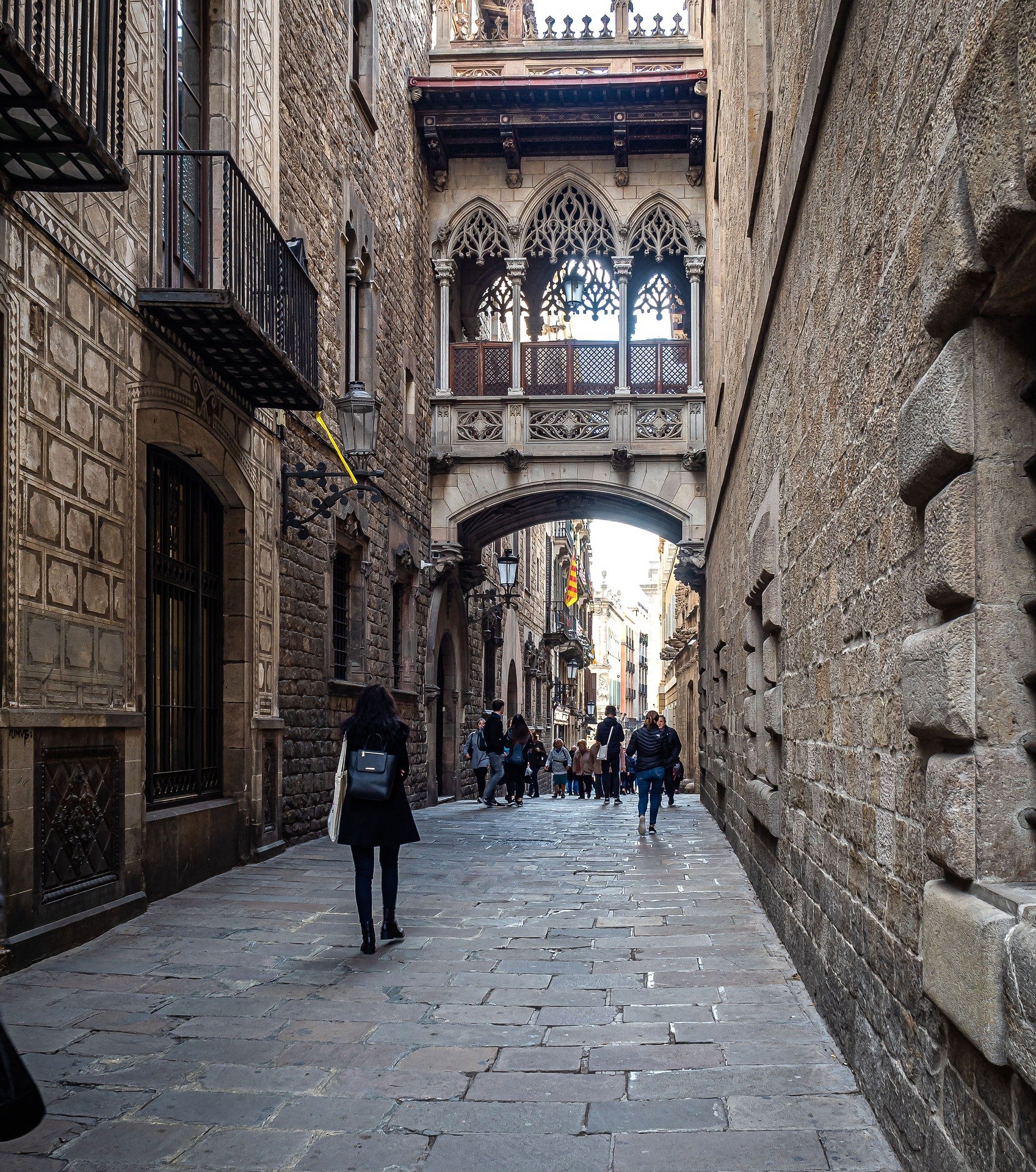 The historical and geographic centre of Barcelona, Gothic Quarter needs little introduction for those who have visited Barcelona before! El Gotic is infamous for its winding streets and medieval buildings, such as Esglèsia del Pi, and the Plaça Reial square where (pre-COVID) the annual La Mercè festival takes place every year, as well as being home to some of the city's most famous nightclubs (again, thanks COVID!). Gothic Quarter is one of the most diverse and picturesque neighbourhoods of Barcelona, so if you want history combined with modernity, here's your new home.
6. Sant Pere, Santa Caterina i la Ribera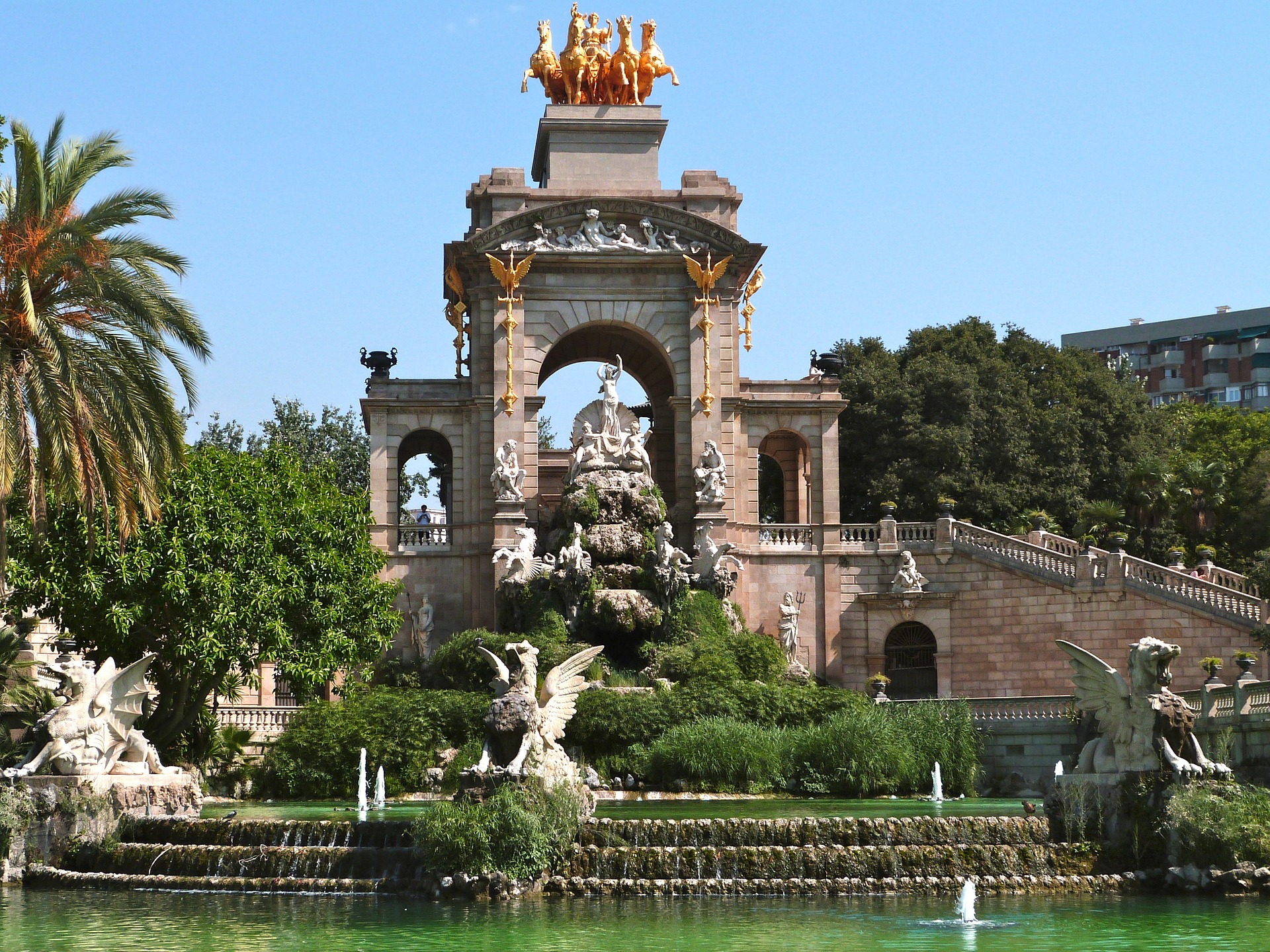 The name of this area may be unfamiliar to some at first, as this trendy and fashionable neighbourhood is often simply known as "El Born", despite El Born just being one of the specific areas within the neighbourhood!
The neighbourhood is full of familiar landmarks, such as the Arc de Triomf and the beautiful Parc de la Ciutadella, home to the Barcelona Zoo and perfect for an evening stroll past the fountain. Many choose to live in this area because of its charming winding streets and plethora of galleries, bars, boutiques, and generally just things to do every way you turn! You'll never get bored here. 
7. Gràcia
Previously a separate, quaint town to Barcelona, Gràcia was connected to the city via the famous Eixample extension in the late 19th century. Gràcia is a favourite across the board; whether old or young, solo or with a family, Catalan or Guiri (foreign tourist), this neighbourhood is loved by all! 
Famed as being a bit hipster and bohemian, Gràcia maintains its 'small town' feel while still being full of fantastic restaurants, bars, and independent boutique shops. Another of the most attractive aspects to living in Gràcia is the abundance of Plazas to sit and pass an evening having a drink and tapas with friends. 
The only thing to bear in mind with Gràcia is that if you choose to live to the north near to Park Güell, you're quite far from the shops and seafront of central Barcelona. However, many believe this pay off is absolutely worth the extra 10 minutes on the metro, for the sake of spending every day in beautiful Gràcia!
Choosing where to live in our amazing city is never going to be an easy task, so take our advice and spend some time exploring these beautiful Barcelona neighbourhoods to see where fits best with you! Once you have decided which neighbourhood you'd like to stay in, then it's time to find your perfect apartment in Barcelona. With more than 500 apartments to choose from, the AB Apartment Barcelona team is on hand to help as soon as you have an idea!