Apartment Barcelona, one of the leading holiday rental companies in Barcelona, has been working alongside Apartur and UNHCR to assist families at risk of social exclusion and to provide aid for refugees.
How have they helped?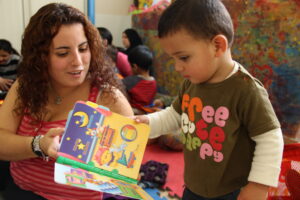 Child poverty is a huge issue in Barcelona, as is the refugee crisis across the world, so, across the course of the year in 2015, the agency participated in several projects to help make a difference.
Amongst these were 'Check in Solidario', set up by Apartur, the association for holiday apartment rentals, alongside the Casal dels Infants which has been running for more than 30 years. Last year, it raised a whopping 16,171€ in total. Apartment Barcelona contributed towards this by donating 1€ for every reservation made between June and September. The program provides support to mothers and infants aged 0-3 years old in some of Barcelona's most disadvantaged neighbourhoods: El Raval, Badalona, Salt and Santa Coloma de Gramenet. Educational, training and employment programs have been implemented, as well as a space for general support, to ensure that all families have access to equal opportunities, regardless of their background.
Apartment Barcelona has also been working with the Office of the United Nations High Commissioner for Refugees. Initially established in 1950, this agency ultimately protects the well being of refugees and aims to resolve their problems worldwide. Each month, they donate 100€ to the Spanish branch of the charity, ACNUR, as well as donating towards other causes such as the earthquake appeal in Nepal. The monthly donations mainly went towards the UNHCR's emergency response program, which provides aid to both internally and externally displaced civilians when a sudden eruption of fighting breaks out in a particular area. The main areas of conflict include Syria, Iraq, Ukraine and South Sudan.
How can you make a difference?
On their website (www.casaldelsinfants.org), Casal del Infants dedicates a a section explaining how you can help make a difference, either by donating towards the charity or volunteering with them. So, what's stopping you, get involved today!
UNHCR clearly outlines here, www.donate.unhcr.org, how to make a donation either as a single or monthly gift.