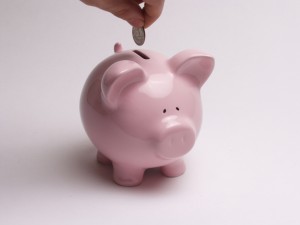 Last Updated: 29th February 2016
Barcelona offers visitors a huge amount of activities, sights and entertainment that few other cities can boast. With a seemingly unlimited array of attractions ranging from incredible nightlife to world-renowned museums to awe-inspiring architecture, it's no wonder why millions of people from all across the globe visit the Catalan capital each year.
That being said, there's no denying that between travel costs, entry fees, cover at the door and meals, a trip to Barcelona can sometimes leave a slight dent in your wallet (even for the most frugal of us). However, if you're heading to Barcelona on a budget, there are always ways to discover the city's best attractions without spending all your hard-earned vacation savings.
For starters, in order to both live comfortably and save on dining out, renting an apartment in Barcelona is a must. Whether you choose a city center studio or a two-bedroom apartment by the beach, you'll be able to take advantage of your own fully-equipped kitchen, allowing you to prepare food at home when you want and avoid eating every meal in restaurants and cafés.
Now that your accommodation is taken care of, it's time to explore some affordable sightseeing options!
Beaches of Barcelona
Nowadays it seems that almost everything comes with a price tag. However, one thing that doesn't require any expenditure is a day at the beach with friends and family. For those of you lucky enough to visit the city during the warm summer season, a beach outing is a must. Barcelona's beautiful coastline stretches for a whopping 4.5km and is host to a variety of diverse beaches with plenty of activities for whatever your taste may be. Whether you prefer some quiet relaxation at Mar Bella or some exhilarating water sports at Nova Icària, the Barcelona beaches have it all – and better yet, access is free!
Architecture
If you only do one thing while in Barcelona, exploring the city's incredible architecture should definitely be it. Known for its world-famous structures designed by genius architects like Antoni Gaudí and many others, Barcelona is one of the best destinations to visit if you want to catch a glimpse of some amazing architecture, from the towering Sagrada Familia to the colorful Casa Batlló.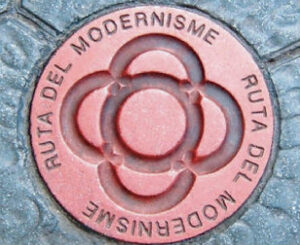 Although entrance fees to some of the Catalan Capital's greatest architectural gems may be steep, there are definitely ways to enjoy these attractions without splashing the cash. There are various companies which offer discounted tours and queue jumping when booking online, so be sure to do a little research before you set out.
If spending your vacation cash on entry fees is not what you had in mind, then opt for the Ruta de Modernisme. Simply watch out for the paving stones marked with a red symbol like the one shown and you'll go by some of the most famous architectural structures in Barcelona. For the full route and guidebook, check out the Ruta de Modernisme website.
Walking tours
For affordable access to the entire city of Barcelona, we suggest you break out some comfortable shoes and hit the streets. Walking tours, offered in a variety of languages and led by knowledgeable guides, are the ideal way to explore the city and save. We suggest checking out Runner Bean Tours, which offer a range of guided walking tours of Barcelona for free!
Free Entry to Barcelona Museums
With some of the best museums in Europe, Barcelona offers visitors the perfect environment to broaden their cultural horizons. Though many museums charge an entry fee, they often have free entry on specific days. For instance, The Catalonia National Museum of Art (MNAC) has free entry on Saturdays from 3pm to 8pm while the Picasso Museum also offers free entry every Sunday from 3pm to 7pm and on the first Sunday of the month all day. The Centre of Contemporary Culture in Barcelona offers free admission on the first Wednesday of the month and is also free to visitors under the age of 12. The Palau Robert, Fundació Joan Brossa and the Santo Monica Center are some of the other centers that offer free entry and have some temporary exhibitions that are well worth checking out.
Tapas and Nightlife
In the Catalan capital, tradition exists as an integral part of the culture. Although the custom of serving free tapas with a drink order is not so often seen in the northern regions of Spain, there are several tapas bars in Barcelona which uphold this refreshing tradition. We suggest checking out Ambiente del Sur  on C/ Viladomat, 85. This tapas bar, although small, is always packed with locals and visitors alike, looking to sample some of the huge variety of snacks and drinks. There's no question that this is a perfect place to eat well for very few Euros. Click here for some more info on where to find free tapas in Barcelona.
With a reputation for booming nightlife and exclusive hangouts, it's often hard to believe that you can experience Barcelona's best clubs on a budget…but you can! From Opium Mar's featured performances to IceBarcelona's 'chilled-out' atmosphere, you can socialize with fellow party-goers and dance the night away for free in some of the top clubs in Barcelona. All you have to do is sign up on the Facebook page of the locale of your choosing (T&C's apply).
For even more opportunities for those looking to save pennies in Barcelona, take a look at the "Barcelona Card": a discount card offering reduced prices and entry to various attractions in the city, as well as free unlimited trips on the public transport system.
Finally, when booking your accommodation with Apartment Barcelona, you can get exclusive discounts and offers on many of the top attractions in the city, as well as freebies and queue jumps in certain places. For more info, take a look at our activities and discounts page.
So, if it's a budget trip to Barcelona you're after, then there are certainly ways to enjoy the best of the city without spending a fortune. Whether it's exploring the city by foot or lazing around in the sand, these tips are sure to save you money on your visit to the Catalan capital.