Barcelona has it all during the summer months – amazing sunshine, action-packed beaches, trendy terraces and a cultural scene to beat all others. With so much going on in the Catalan capital over the next few months, you're in for a trip that you'll never forget.
With a seemingly never-ending calendar of music events, this is the perfect place to let go and get your groove on this summer. There are so many options to choose from and with some seriously cool artists set to grace the stage this year, Cruïlla Festival 2023, taking place July 5th-8th, looks to be an unforgettable one!
Cruïlla Festival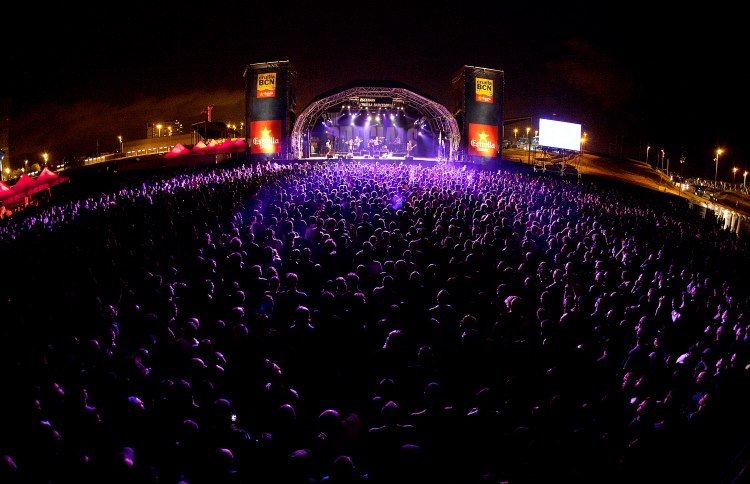 This 4-day event in Barcelona's Parc del Fòrum has been a major hit in recent years, and this edition promises to be no different. With three evenings jam-packed full of performances from some of the most exciting acts around, tickets are going fast, but fear not, it's not too late to get your hands on some. Just visit the Cruïlla 2023 website to ensure your place at one of the summer's hottest festivals.
With a different artists performing and a wide range of musical genres, from pop and hip hop to jazz and latin, this is an event that caters to everyone…all music fans are sure to find something to their taste!
Who's playing this year? 
Wednesday night will see the likes of The Offspring and Placebo, and on Thursday night you can catch Rubén Blades and Bomba Estéreo. You will also find plenty more great singers such as Alt-J and Franz Ferdinand.
With plenty more top acts, über-cool tunes and a fantastic summer fiesta atmosphere, make sure you don't miss out on Cruïlla Festival 2023. For more info on the venue, prices and lineup, visit the official Cruïlla Festival website.