For anyone who is planning to visit Barcelona in August, let us guide you to the best holiday you've ever had with the best events going on. With high temperatures, August is a popular month for tourists. With this in mind, it's a good idea to plan ahead, explore your options and get a feel for what's going on.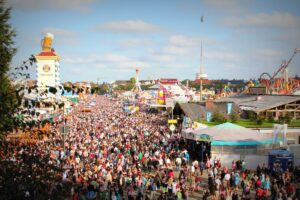 Barcelona offers an incredible nightlife, centuries of art and history as well as mouth watering cuisine and beautiful endless beaches. We don't blame you for wanting to visit, but let us guide you to experience the summer festivities in the city to make your holiday the best possible! 
Music Festivals
Brunch in the Park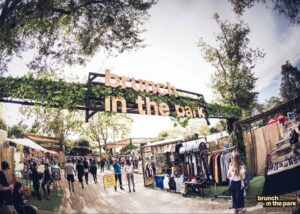 If you've heard of Brunch in the city then you're bound to know Brunch in the park is just as exciting! This is a legendary techno party which takes place outdoors on the top of Barcelona's tallest hill. You will find some of the best international DJ's playing here such as Honey Dijon and Patrick Topping. The event runs from 12pm to 10pm so you can dance all day long. First release tickets are just €11, or you can buy them on the door for just €20. There is a beer garden, cool- off spots with spraying water, food trucks and a children's playground.  
Cap Roig Festival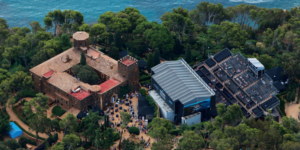 In the stunning Costa Brava, the perfect place to spend a day or two away from the bustling city, you can find the Cap Roig Festival. Costa Brava is renowned for its stunning resort towns and fishing villages, as well as its beautiful beaches. The festival here has been known to be one of the Mediterranean's best botanical gardens, overlooking the incredible Mediterranean sea. 
Festival Mas i Mas 

For live music lovers, Festival Mas i Mas provides everything from flamenco to classical music. They offer over 200 concerts at six classic Barcelona venues. One of their main locations is the amazing Palau de la Musica, which has a beautiful exterior and jaw dropping interior. Prepare for international artists showcasing the best jazz, flamenco, hip-hop, gospel, funk and rock! 
LGTBI CIRCUIT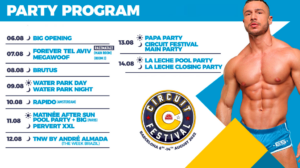 One of the biggest LGTBI festivities in the world will be taking place from the 6th of August until the 14th, the LGTBI circuit. If you don't already know, Barcelona is one of the best destinations in Europe for the LGTBI community, due to its close knit connections to Sitges, which is home to some of the best gay bars, beaches and events in the world. 
The festivities of the LGTBI CIRCUIT take place in some of the best clubs in Barcelona such as Razzmatazz, Go Beach Club, Safari, Input and more! 
Street parties in Barcelona 
Festa Major de Gràcia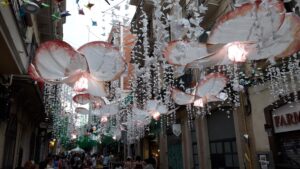 From the 15th to the 21st of August, prepare to experience one of the most anticipated events of the year for the district of Gracia. The streets will be decorated thematically with huge stunning murals and handicrafts, full of colour and life. You will find live music, people dancing, cheap drinks and food, as well as beautiful huge banners, giant flowers, paper mache giants and music from every direction. 
Festa Major de Sants

Beginning on the 24th of August 2022, is the Sants festival. Similar to the Festa de Gràcia you can expect a street full of party people, but in the Sants district. Everyone will be enjoying celebrations and dancing in the street dressed in bright and exciting colours. The streets in Sants will be decorated in colourful pieces bringing it to life. The 22 streets in this neighbourhood are all decorated in particular themes.
This festival honours Saint Bartomeu, the patron saint of Sants, who was martyred and even flayed for his beliefs. At this festivity they will have gegants (giant figures controlled by people), castellers (human towers) and diables (people dressed as devils who set off fireworks).
La Festa Major del Barrio Gótico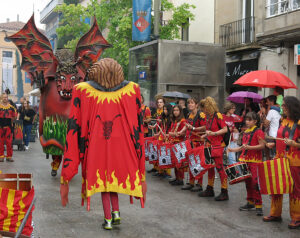 The gothic quarter, home to the stunning Barcelona cathedral, also celebrates its festa major in August. This is one of the city's oldest neighbourhood parties, with the first edition taking place in 1589. In honour of Saint Roc, who caught the plague upon visiting Barcelona but was nursed back to health by a local baker's dog and protected the city against a later outbreak, this festivity takes place every year. Expect to see traditional catalan dances like the sardana, or parades like the correfoc. 
If you are excited to check out these events in Barcelona this August, don't forget to check out the apartments we have available for short term stays at AB Apartment Barcelona.