Life in Barcelona can often seem like one long fiesta, there's scarcely a week in the year that doesn't include at least one celebration! There's an array of religious events, where each barrio comes to life in celebration of its own patron saint days, as well as the nationally celebrated public holidays.
In addition to the traditional street parties, Barcelona hosts a wide variety of famed music festivals too. Primavera Sound is one of the biggest events on the calendar, welcoming almost 500,000 people. The long-running experimental music spectacle of the Sónar Festival also is a special feature of any music-lover's calendar.
There's so much to experience on a trip to Barcelona, no matter what time of year you visit. Read on to find out about all the festivals and events in Barcelona that you need to know about!
Spring
Semana Santa
Meaning 'Holy Week' in English, Semana Santa is a week-long celebration that takes place in cities all over Spain in the run up to Easter. Thousands of people take part in processions of floats carrying religious statues, accompanied by marching bands and crowds lining the streets to catch a glimpse. There's also lots of delicious treats to be eaten at Easter in Barcelona, such as Mona de Pascua (Easter cake), Bunyols and Torrijas.
Diada de Sant Jordi
La Diada de Sant Jordi is St. George's Day, the patron saint of Catalonia. It is Barcelona's own special version of Valentine's Day, in which people exchange books and roses, to celebrate both culture and love. How sweet! Head to Las Ramblas where you can find stalls lined from end to end selling books and flowers.
Formula One Spanish Grand Prix
The Barcelona-Catalunya Circuit has hosted the Formula One Spanish Grand Prix since way back in 1991. The drivers and their teams usually descend upon the track in May time each year, and it's an unmissable event for any car lover.
Summer
Primavera Sound
Primavera is a five-day fiesta of pop, rock and underground music that hosts some of the biggest artists in the world. In the past the festival has had artists perform such as Pulp, A$AP Rocky, Blur, Kendrick Lamar and Lorde, to name just a few! It is the city's most popular festival and happens usually on the first weekend of June.
Sónar Festival
Another of the biggest festivals is the uber-cool Sónar Festival. Since 1994 it has been welcoming crowds of festival goers, with electronic and experimental music (aka a good rave!). Sónar is divided into two parts: Sónar by Day and Sónar by Night, each with a different array of impressive artists.
Cruïlla Festival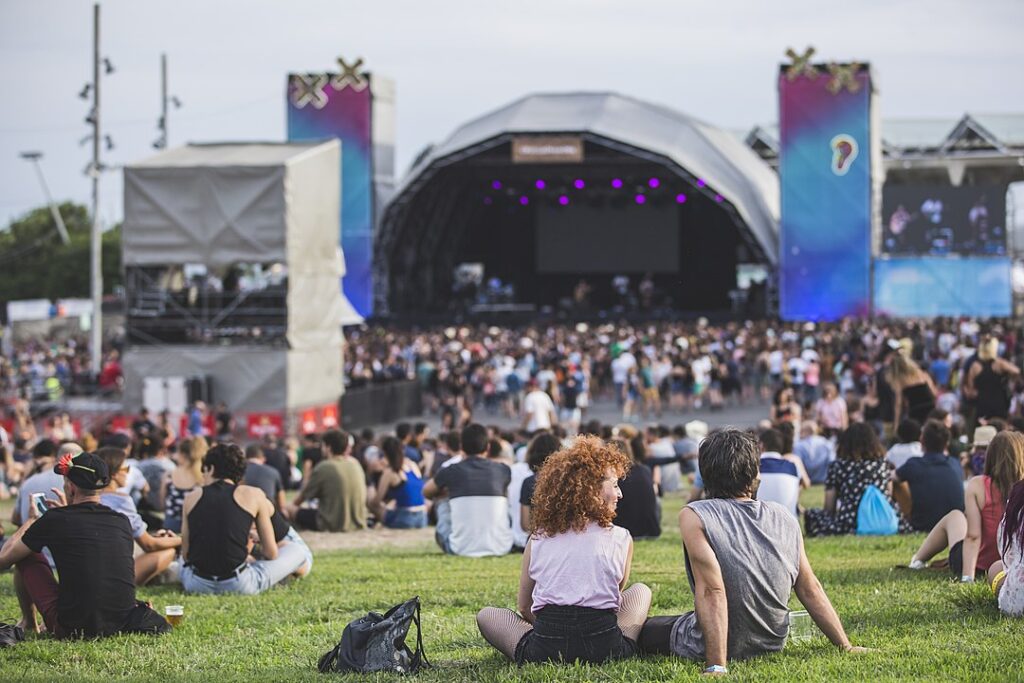 The music festivals just keep coming in Barcelona in summer, and next on the yearly menu is Cruïlla Festival in July. It has a wide range of music on offer, of every nation, genre and era, so can appeal to a broad audience. As with Primavera Sound, Cruïlla takes place at the Parc del Fòrum, within easy reach of the city centre.
Montjuïc de Nit
Set up on Montjuïc, this free, one-night event is full of inventive entertainment. Film screenings, concerts in an Ancient Greek style amphitheatre, free entrance to Montjuïc's museums and even DJs by the Olympic swimming pools. There's lots to get stuck into at this unique event!
Festa Major de Gràcia
The middle of August marks the beginning of the biggest neighbourhood festival in Barcelona, the Festa Major de Gràcia. The main attraction of the festival is the contest for the best decorated street, which is taken very seriously by residents!
There's also typical festival dances and music, and the wild Correfoc (fire run) where people dress as devils and dance to drums, while shooting fireworks from their pitchforks. There are plenty of unique Catalan traditions to watch out for here.
Autumn
Festa de la Mercè
This exciting four-day festival has been held since 1902, Barcelona's way of saying farewell to the warmer months and ending the summer season with a bang! This traditional celebration is held in the city centre every September in honour of one of the patron saints of Barcelona, La Mercè.
One of the highlights of La Mercè are the Gegants and Capgrossos (giants and big heads), tall papier-mâché figures worn on people's heads! Another unmissable event is the Castellers show, human towers that climb up one another to create a structure sometimes as high as 8 stories. The celebration culminates with a grand finale at the Montjuïc Magic Fountain, with laser lights and a firework display. The perfect end to Summer!
National Day of Catalonia
The 11th of September marks one of the most important days in the Catalonian yearly calendar, Diada Nacional de Catalunya. It commemorates the fall of Barcelona during the War of Spanish Succession in 1714, and despite being a loss, the day has become a celebration of Catalan history and culture. Many museums host open house events, and there are usually concerts at the Festival of Independence.
Winter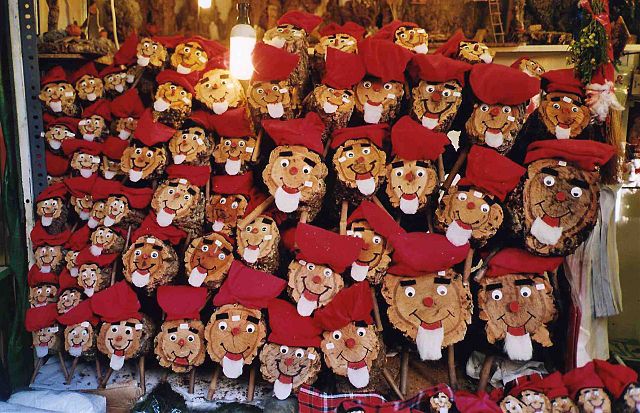 Fira de Santa Llúcia
Dating back from 1786, this traditional Christmas fair has over 300 stalls, selling handcrafted Christmas decorations and gifts, mistletoe and Christmas trees. Figurines for the Nativity scenes are on sale, including the curious Catalan figure of the 'caganer', and the kid's favourite of 'caga tió', who they hope will bring them presents for Christmas.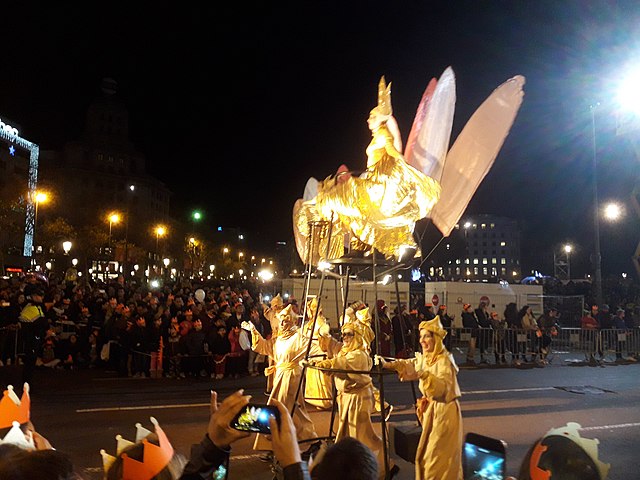 Epiphany
Epiphany is marked by the Cavalcada dels Reis, or Kings' Parade, in which Melchior, Gaspar and Balthasar arrive aboard the Santa Eulàlia boat at the bottom of La Rambla, before commencing their parade around town. Acrobats, circus clowns and child elves accompany them on their route, with children crowding to hand their Christmas lists over. The next morning of the 6th is another holiday, when children hope to wake up to lots of presents!
Barcelona Carnival
Move over Rio, Barcelona's carnival is a highlight of the yearly Catalan calendar, celebrated as a last chance to go wild before Lent. Carnaval is a week of activities, with lots of food and celebrations, culminating in La Gran Rua de Carnaval. Expect to see lots of fancy dress, floats and fireworks from a grand parade down one of the city's main streets.
If any or all of these fantastic holidays and festivals have caught your eye, let us help you find the perfect accommodation for your trip. AB Apartment Barcelona has over 500 apartments in the city available to rent, so that you can feel at home while you get out there to have as much fun as possible. Contact our customer service team for any help or advice on your stay, and we will be more than happy to assist.