Barcelona is a hub for life. From day into night, its people usually do a number of activities. One of the most important things to the locals, is staying fit and healthy. They do this, mainly, by going to the gym when they can, during their busy schedule. Due to being such a popular past time, there are a multitude of gyms in the city centre. Meaning that, if you are looking for somewhere to keep fit, either on holiday or for a permanent move, it can be hard to find the best one for you. Therefore, we have decided to whittle down this list and give you 5 of the best gyms in Barcelona.
The first on the list is DiR. There are a great number of DiR gyms around Barcelona, highlighting their popularity in the city. The availability of these gyms is beneficial because people can access one near to their house, regardless of where they live in the city. The most popular ones are the DiR of Gracia, Tuset and Eixample, as they are the most central locations in Barcelona. They have 15 swimming pools and 34 padel locations for you to use, and some 9,800 classes available every month! Their prices vary depending on the location you choose, the times you would use the gym… But, the general price starts around €30/month and you can add your upgrades accordingly.

Duet Fit
Duet Fit is another of the best gyms in Barcelona. Also, with many locations all over the city, from Sants to Universitat, to Sagrada Familia and Glóries, you will be able to find your ideal location to stay fit in Barcelona. They have many classes for you to join onto, with plenty of on-site facilities for you to make the most of at a monthly price of €25-€30, without having to add upgrades!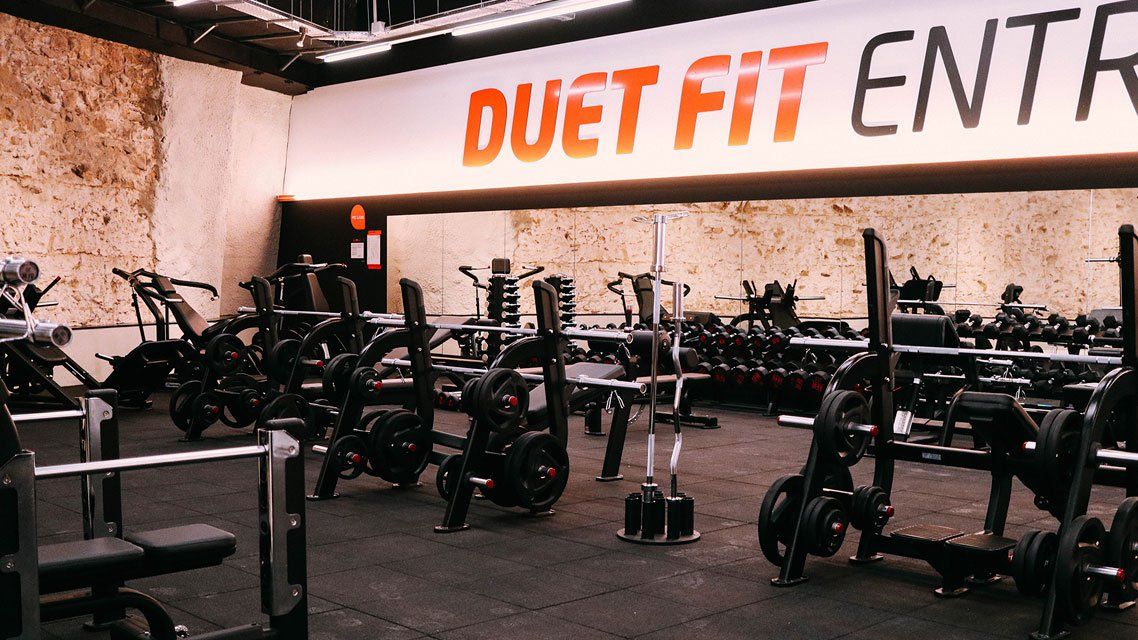 New Age Fitness
Relatively new to the gym scene in Barcelona, there is New Age Fitness in Eixample. This gym is focused on giving people their time. They have a number of qualified trainers who dedicate themselves to getting the most out of people who want to be the best version of themselves. From nutrition to electric stimulation and physio, they give you a complete routine to ensure you recover as well as you train, giving you the best outcome possible! Also, New Age Fitness are openly a gay-friendly gym, ensuring all members feel welcome to train, socialise and have fun. After using their first class free, they have weekly prices of €60 per session per week. This new way to workout is personal, that is why we think it is one of the best gyms in Barcelona!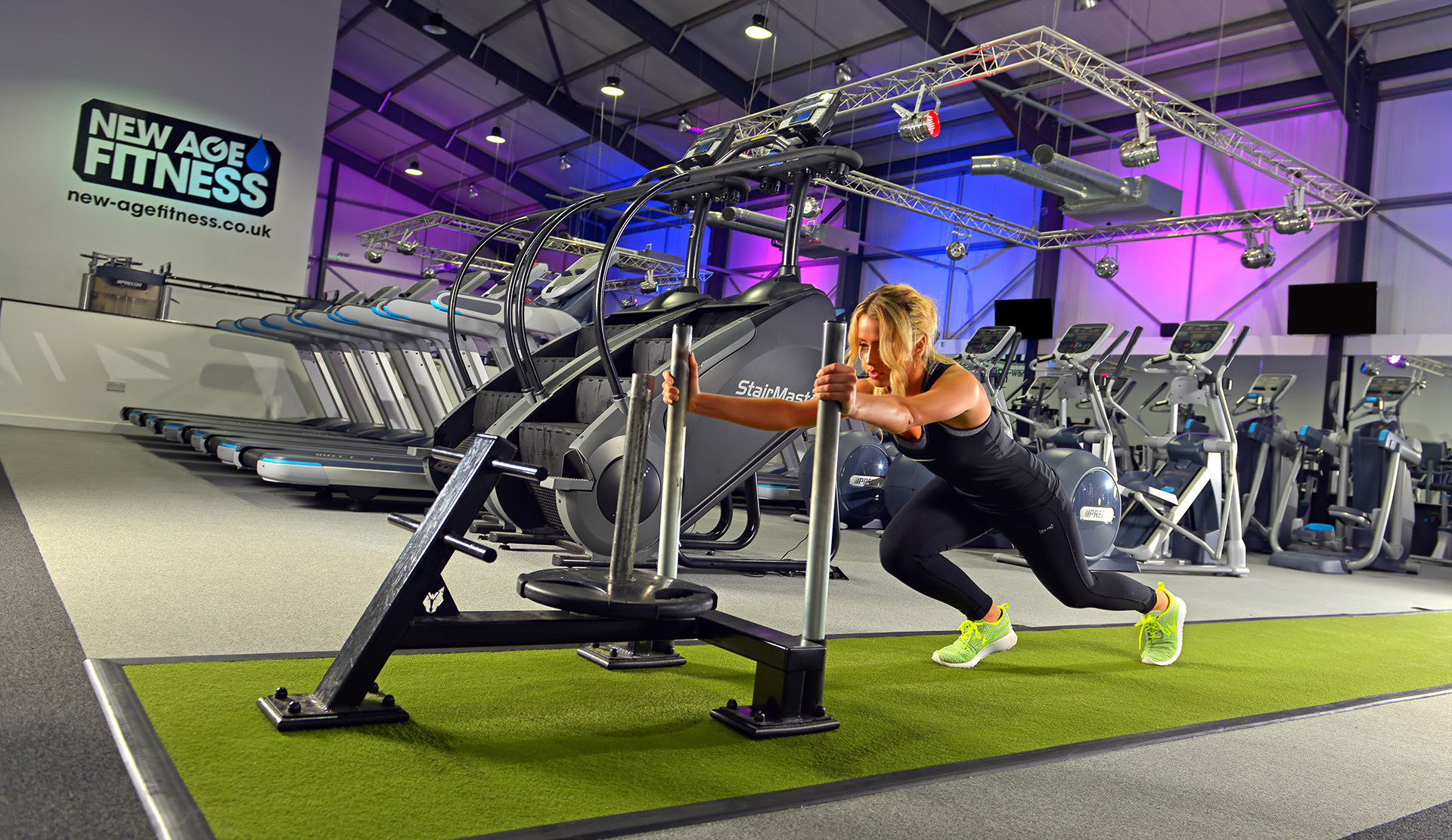 BCN Fitness is another of the best gyms in Barcelona, that is situated just off of Passeig de Gracia, near to Tetuan. BCN Fitness provides a flexible way to workout in Barcelona. They offer day passes, from €6.95 and join any classes they have on during the day, making it perfect for anyone on holiday in Barcelona and wanting to workout with qualified trainers. If you are looking for a more long term membership, then you can opt for the monthly pass, which starts at €17.95. This gives you access to from 09.00-23.00, personalised classes and plenty more. BCN Fitness has everything you need to have a great time working out in Barcelona!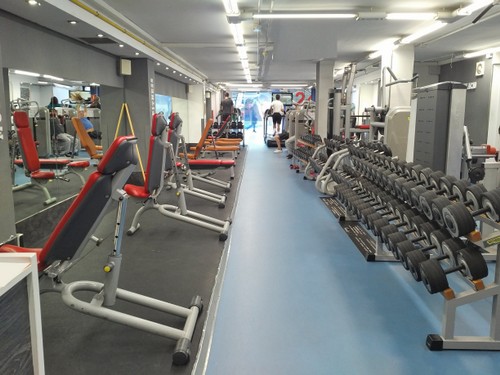 Lastly, we have Holmes Place, a chain of premium gyms in Barcelona. There are 5 dotted around the city, from central to outskirts. This gives you an alternative option to explore before visiting or moving to Barcelona. They offer a luxurious way of putting in the work. With nutritionists and physiotherapists for you to work with on your way to meet your goals set with their personal trainers. In addition to this, arguably their most popular attraction here, is their recovery spas! Here, you will be able to relax and recuperate before your next workout. Prices for this gym start at around €50/month and you can find out more by consulting their staff before taking a decision!
Due to the current situation we find ourselves in, there is a need for responsibility from everyone. As the COVID-19 virus has halted travel plans for the foreseeable future. The most important thing for everyone now is to respect the measures in place and prioritize health and well-being.
That is not to say that we should not have anything to look forward to for when normality resumes in the future. Therefore, we have chosen to give you the chance to become aware of the best gyms in Barcelona, for you to join when normality resumes. In the meantime, we wish you all good health and hope our blog can take your mind off things.