In light of the current situation that the world finds itself, there is a need for sensibility and responsibility, as the COVID-19 virus has halted travel plans for the foreseeable future. The most important thing for everyone now is to respect the measures in place and prioritize health and well-being. 
That is not to say that we should not have anything to look forward to for when normality resumes in the future. Therefore, we would like to give you the chance to learn about the Arenas de Barcelona, a bullring transformed into a shopping centre, so that you can consider it as a future place to visit in Barcelona. In the meantime, we are hoping for good health to all and hope this blog can take your mind off things.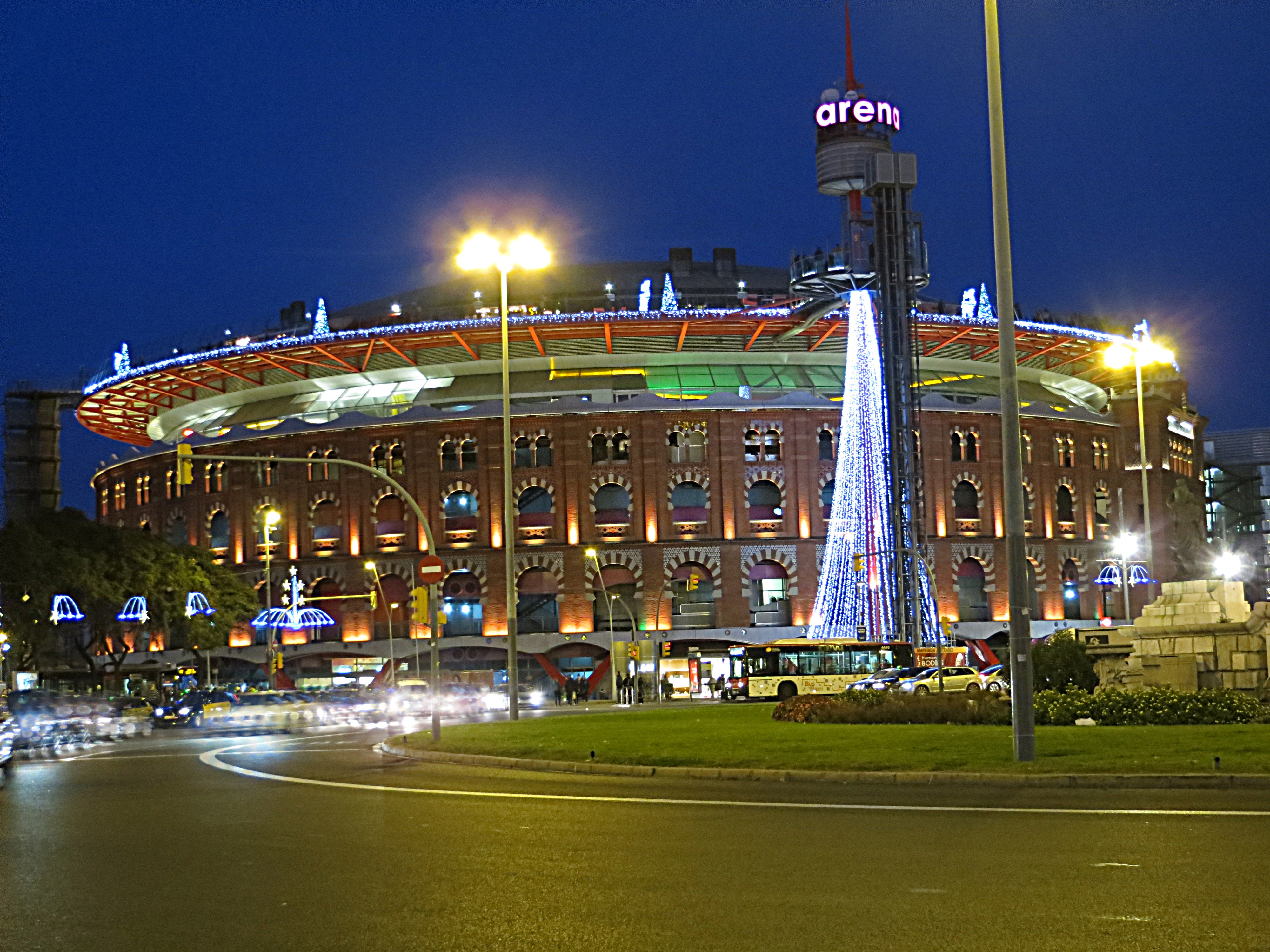 Found on Plaza Espanya, the Arenas de Barcelona stands as a shopping centre that gives locals and tourists everything they need. With an array of shops, there are also many restaurants and bars for shoppers to spend a day in this historic building. However, with a more sinister past, what is currently a place of relaxation and enjoyment, was once a more gruesome spot. Here is the story behind the Arenas de Barcelona!
The start of the Arenas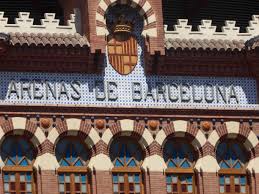 Back in 1900, the Arenas de Barcelona opened its doors. The architect was Catalan, named August Font i Carreras. Its design was Moorish-inspired and has lots of colourful features and grand, horse-shoe shaped entrance. Reports suggest that the original building could seat 16,000 spectators. These would come to initially watch free-fights, usually being boxing matches between local fighters. 
Then, in 1927 Pedro Balañá, a local entrepreneur, bought the arenas and converted them into a bull fight arena. Then, during the Spanish Civil War, it was occupied by an antifascist militia, before the city fell. 
Under the Franco regime, bullfights were common and the arenas were also used for concerts. Then, in reflection of the regions' lack of reception for this Spanish tradition, bullfights stopped here in 1977. This meant that only El Monumental was Barcelona's last functioning bullring, being stopped with the Autonomous Community's prohibition law in 2012. Before closing in 1977, arguably the most famous duo to have performed a concert here were Carlos Santana and Paco de Lucia.
Conversion
Little went on after 1977, that is until 1999, when plans were approved to transform this building into an entertainment and shopping centre. Building work would soon follow and many features of the arenas would change to reflect the modern feel of Barcelona. This would include a panoramic lift to the newly created rooftop terrace, a dome that would cover the shops and restaurants inside the Arenas. In a truly wonderful way, this conversion was completed in 2011 and has become an important figure in Barcelona for all the right reasons.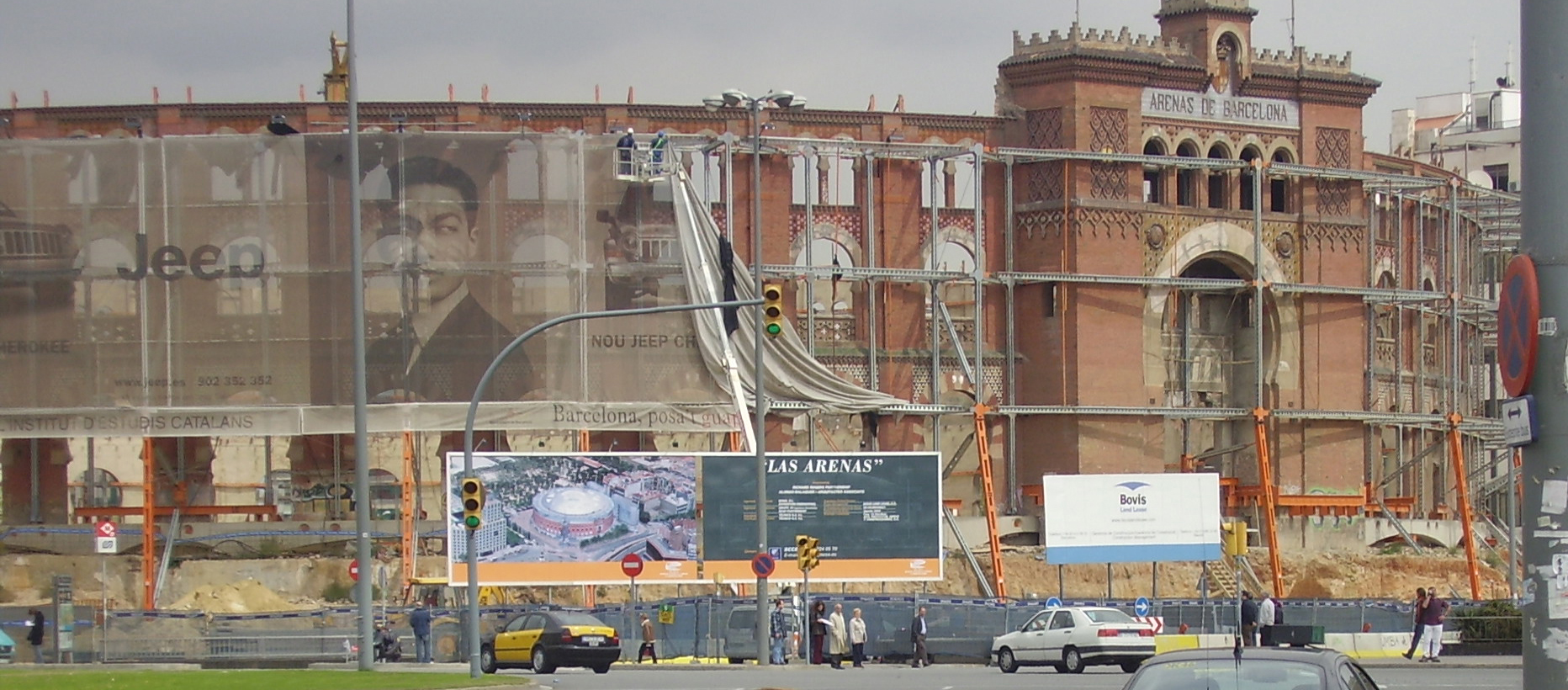 Shops and other entertainment
Over the 6 floors of the arenas, some 100 shops, restaurants and bars are found. In 2015, it was recorded that some 10.5 million shoppers visited the arenas over the year and those numbers have been similar year on year. With brands like Mango and Celio, there are some great clothing shops to be found in the Arenas de Barcelona. In addition to this, if you are into biology and all things science, then you can have an amazing experience at human bodies. Whatever you are looking for here, you will find it at the Arenas de Barcelona. As for another form of entertainment found here, there is the multicines cinema. With some 13 screenings to choose from and free parking for a film, this is an ideal place to visit one a weekend or midweek!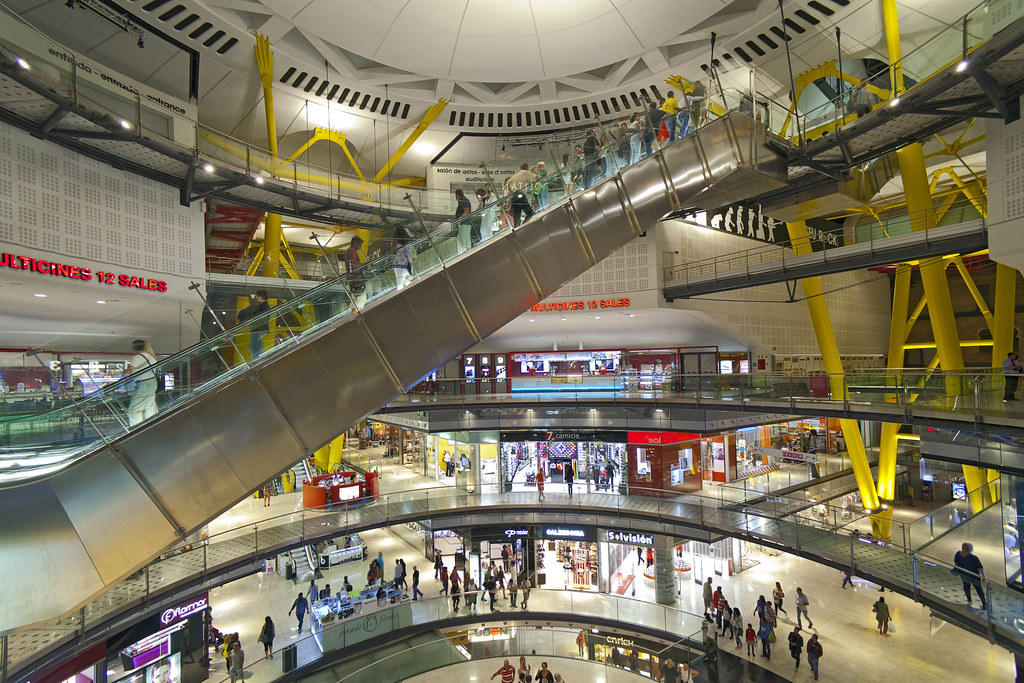 Restaurants and bars 
As for food, to break up a day of shopping. The two main sites for eating are found in the lower ground floor and the roof terrace. On the ground floor there is a food court, with some typical restaurants and eateries found, such as Subway among others. For a more fancy evening, then you must go to the rooftop terrace and take in the stunning 360 panoramic views of the whole city. As you admire these, keep an eye out for the restaurants on offer as there is plenty of variety for you to choose from. Afterwards, you can go for a drink or just admire the city as sunset approaches!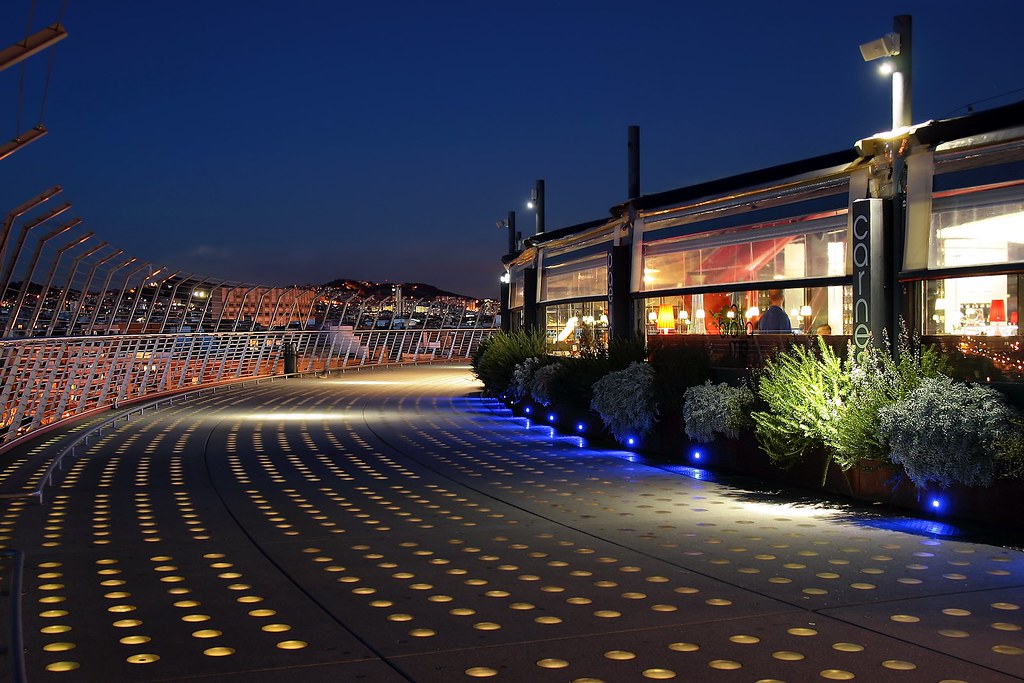 Opening times
Store opening hours: Monday – Saturday, 10:00 am to 10:00 pm. (June to September). Monday-Saturday, 09:00 am to 21:00 pm. (October to May)
Restaurant and leisure establishment opening hours: Sunday – Thursday, 10:00 am to 1:00 am. Friday, Saturday and bank holiday evenings 10:00 am to 3:00 am
Car park opening hours: 24 hours
Metro: Plaça Espanya (L1, L3)