Barcelona is such a large city, with its monuments spread out all over the city. Not this city exclusively, but the region of Catalonia is full of gems from here to Girona. If you are in Barcelona for a short space of time, it is likely that you will not be able to see all the wonders that Catalonia has to offer you. Do not worry, as Miniature Catalonia has the solutions to your problems! Here, you will be able to see scaled down versions of all the attractions, on a scale of 1:25, get up close and personal with the works of Gaudí and all other landmarks in the area!
History and Main attractions
Opening in 1983, the Ercilla family are the founders of the park; their plan was to have a map full of miniature sculptures that symbolized the area of Catalonia. Meaning that they had to decide what buildings were worthy of being represented here. Then, in March 2012, the NGO, Dianova, took a majority share in the business. They work to improve general health, well-being and safety to some of the most vulnerable people all around the world. The best thing about this is that every entrance you buy to Miniature Catalonia, will have an amount that goes straight to this fantastic organisation and the amazing work they do.
The sculptures are found all over the park, with the following images from their website to show their accuracy!
Sculptures to look out for:
See Gaudís masterpieces in brilliant detail and up to 48 small works of art that represent the city´s amazing buildings. Here, football fans can see the Camp Nou in minute detail and history fans can admire the Barcelona Cathedral.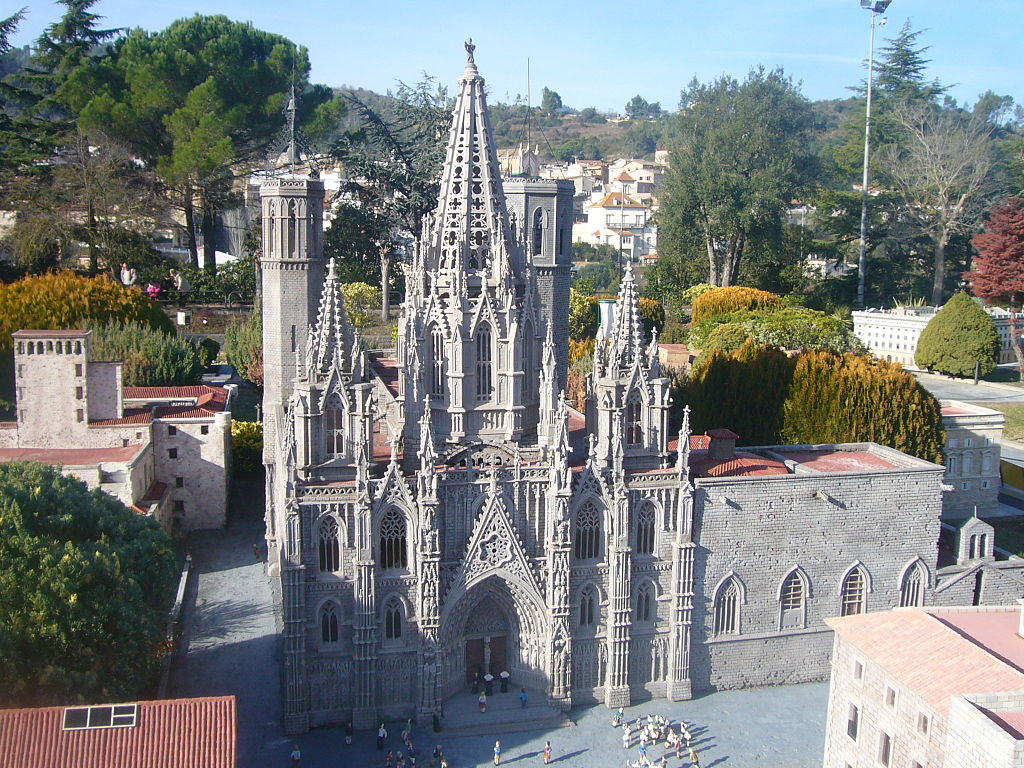 Also, slightly further afield, the wonderful city of Girona is represented from a number of sculptures, the main one being the Girona cathedral and the Dalí museum, famous for its extravagant features that are dedicated to the man behind some of the most renowned surrealist pieces of art. In addition to this, there are many more places to recognise here at Miniature Catalonia!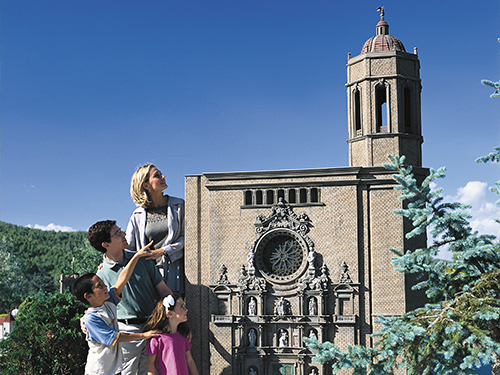 Other activities
In 2012, this sculpture park added an adventure park for all visitors to enjoy upon visiting. Becoming a great success in the years that followed, giving you another reason to come and visit Miniature Catalonia. These virtual adventure parks are found in the trees around the sculptures and provide a place to get in touch with nature during your stay in Barcelona. With a range of courses to choose from, this adventure park is ideal for all ages; making it perfect for families. The four courses they offer are as follows:
Infant Circuit: For kids aged 4-7 years, with a maximum height of 1.30 metres. There is a harness and safety rope used for this 40-minute activity. 
Medium Circuit: Ages of 8+, with a minimum height of 1.20 metres when accompanied by an adult, or 1.30 when solo. Maximum weight 110KG. Activity to last around 1hr 30mins.
Extreme Circuit: Ages of 8+, minimum height of 1.40 metres when accompanies by an adult, or 1.50 when solo. Minimum weight 45KG and maximum weight 110KG. Activity to last around 1hr 30mins.
Zip-wire: Ages of 8+, minimum weight of 45KG and maximum weight 110KG. The wire is 150 metres long
As you can see, there are plenty of options to have a great time exploring the trees around Miniature Catalonia.
How to get there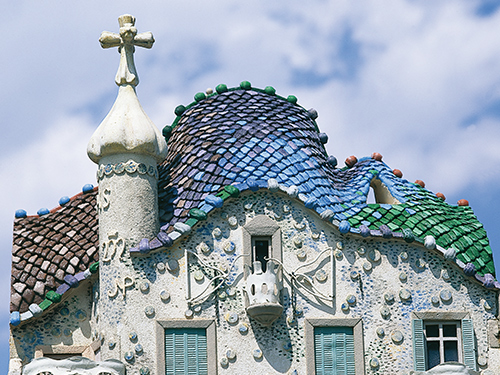 FGC ticket offices you can buy a combined ticket that includes FGC + bus + park entrance for €14 for adult and €10 for child (round trip).
RENFE Rodalies ticket office you can buy a combined ticket that includes RENFE Rodalies + bus + park entrance from €14 for adult and €10 for child (round trip).
From Barcelona, you can also take a bus from the company "Soler i Sauret" line 62. The origin is at Carrer Riera Blanca corner, Travesera de las Corts.

By train, the nearest station is Sant Vicenç dels Horts de los Ferrocarriles de la Generalitat de Catalunya.