Barcelona is a hub of innovation, creativity and individuality. This is expressed in the companies you find that operate here. Many people here come to live here as part of their dream to start their own company, yet in the hustle and bustle of the city it can be hard to find that quiet space to focus. However, do not worry, as we give you the best options for Co-Working spaces in Barcelona. Here you can share experiences with like-minded people, improve your ideas and be a more creative entrepreneur.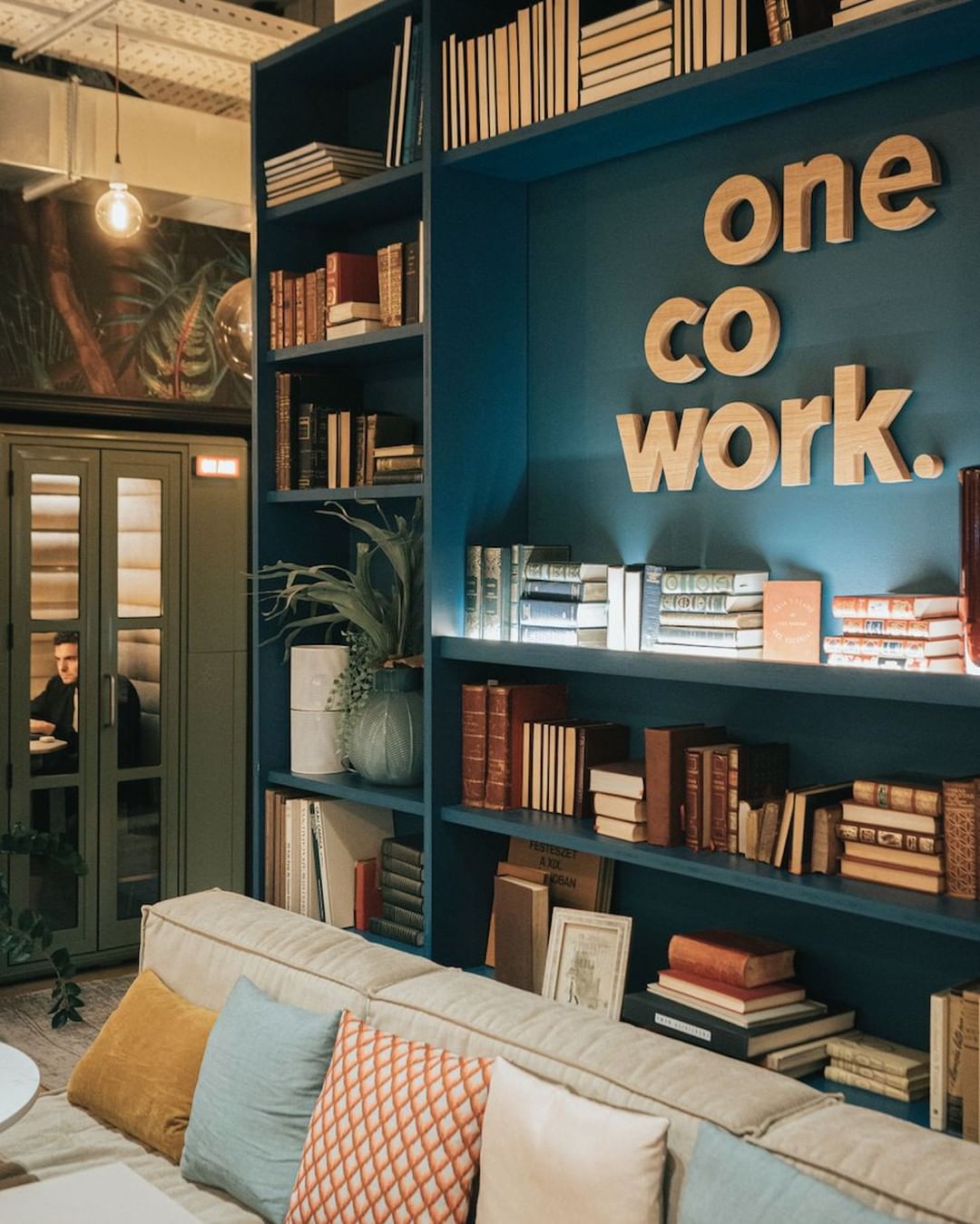 The first on our list is where you can find workers from large companies and freelancers in equal measure. One Co-Work is an exciting, friendly and modern place to work in Barcelona. Not only do they have state-of-the-art offices, they also offer a number of talks, exercise classes and art workshops that are exclusive to their members. It is a fantastic place to capture your imagination and strive for excellence. With three locations in the city, you can work in central Barcelona for an affordable rate. With an international workforce, One Co-Work makes for the ideal co-working space in Barcelona!
Locations: Plaça Catalunya- Carrer d'Estruc 9, Barcelona 08002
+34 936 02 67 07
Catedral- Av. de la Catedral, 6, 8, Barcelona 08002
+34 936 04 74 58
Marina Port Vell- Carrer de l'Escar, 26, Barcelona 08039
+34 930 09 84 90
This next co-working office in Barcelona reflects its chilled surroundings of Poble Sec perfectly. Whatever work you need to do, whatever creativity you need, La Vaca will accommodate you. Most of the workers here are entrepreneurs and freelancers who are looking for an open environment to network in. La Vaca facilitates this through their activities on a weekly and monthly basis! Such as their running clubs, monthly meals and other after-work social events, this is a wonderful place for anyone coming to do some work whilst staying in Barcelona for any length of duration.
Location: Carrer de la Creu dels Molers, 19 08004, Barcelona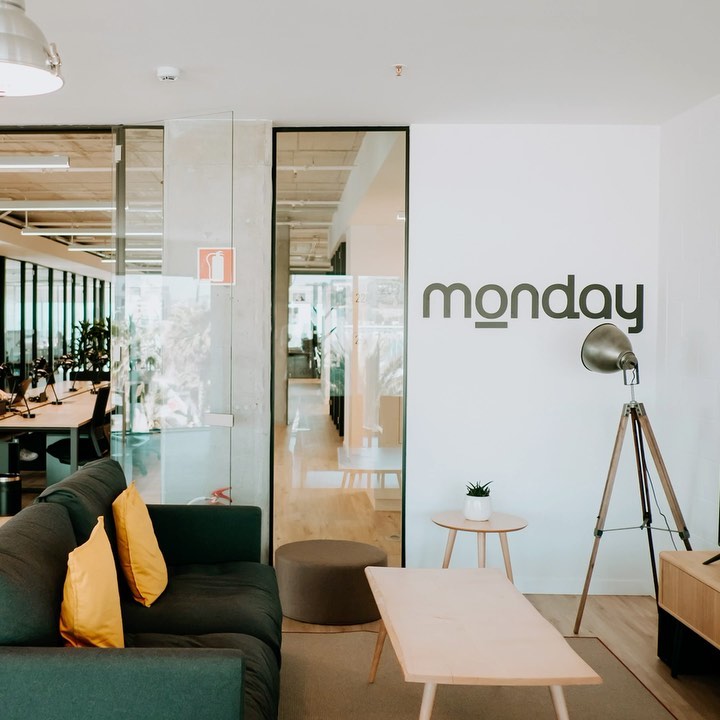 Fall in love with working on a Monday with… Monday! This co-working space in Barcelona offers a very modern and professional approach to work. They have comfortable spaces, professional rooms and even a garden with swimming pool! With flexible plans on offer to you, they allow you to find the plan that works best for you. With three offices located throughout the city, you can´t go wrong with Monday co-working in Barcelona.
Location: Diagonal- Riera de Sant Miquel, 1 BIS, Barcelona
Barceloneta- Passeig de Joan de Borbó, 99, 08039 Barcelona
Tibidabo- Carrer de Lluís Muntadas, 8, 08035 Barcelona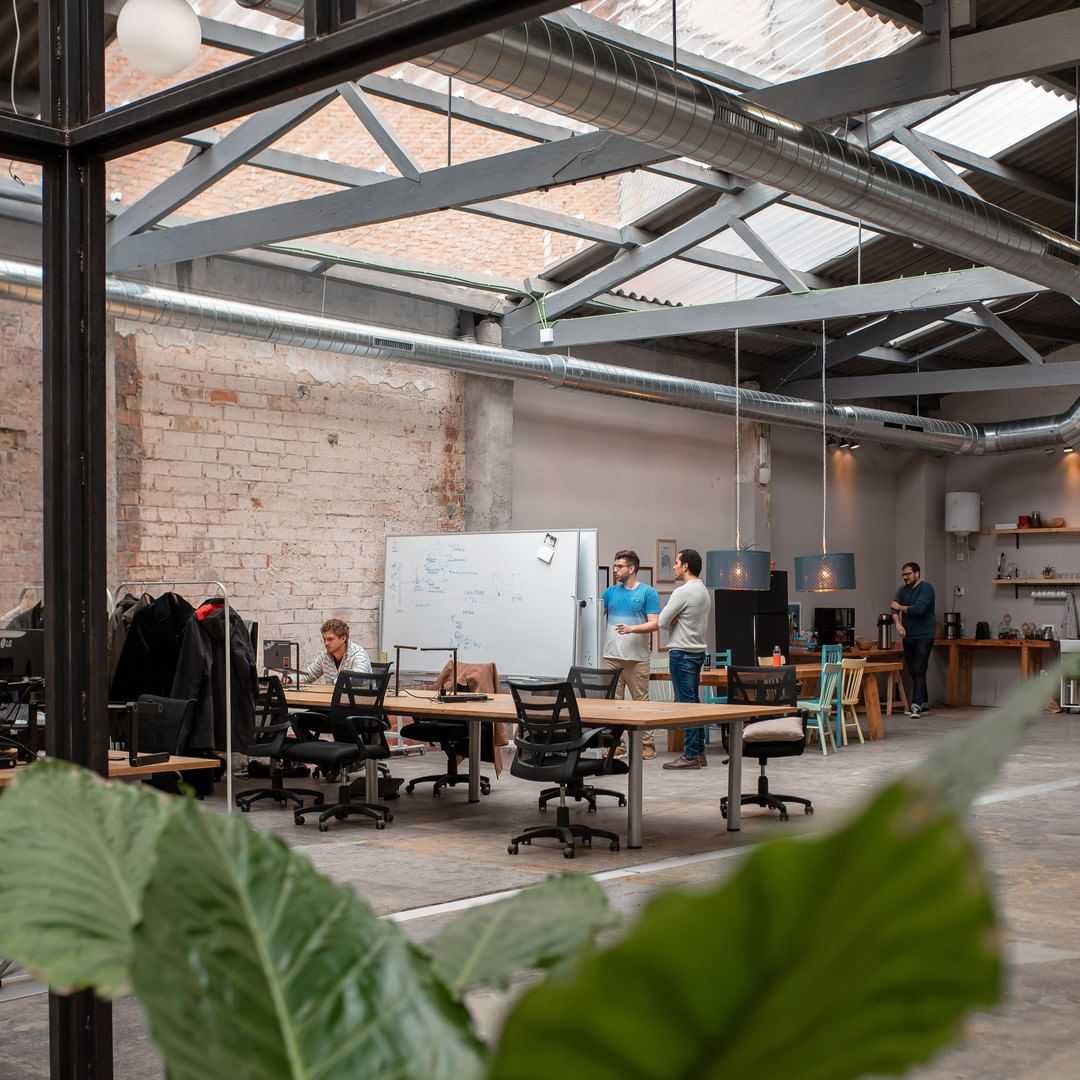 Cahoot is a more traditional co-working space in Barcelona, with passes for those staying in Barcelona for a short or long-term basis. They also offer private offices for people wanting to excel in their own private space. Other than that, Cahoot finds itself in a transformed industrial space near Sant Antoni. The traditional features of the building provide a modern and minimalist office where you have access to lots of natural light. The layout is open and gives you a communal area to network, hot-desk and be creative in whatever line of work you have!
Location: Carrer de Floridablanca 92, 08015 Barcelona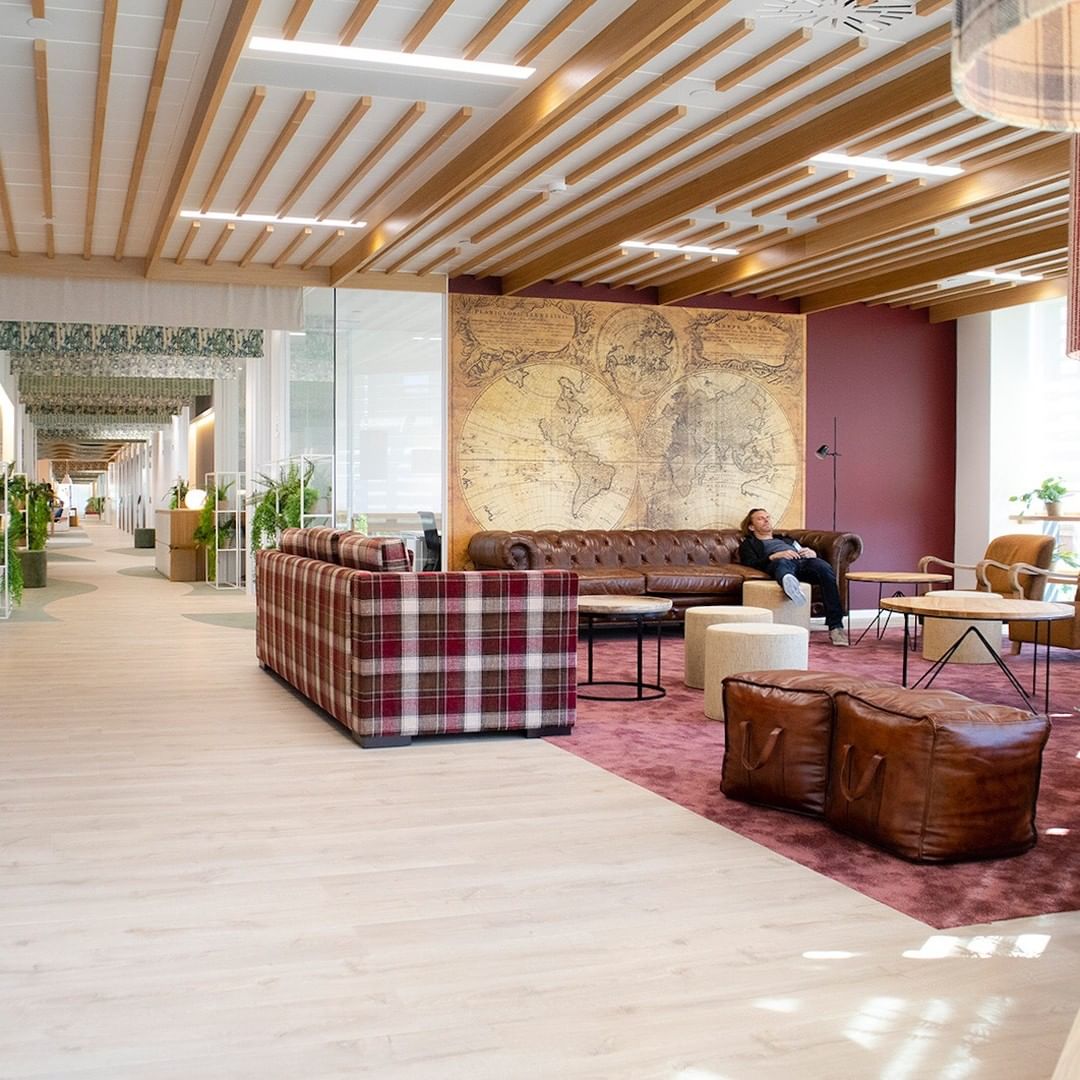 Becoming one of the most popular co-working spaces in Madrid, Utopicus offer 5 co-working spaces in Barcelona for you to choose from. All of which are colourful and unique places to get your creativity going. These social spaces are ever-more popular in the city and they even offer a Utopicus Passport, which you can use to access other space in Barcelona. Some of which have amazing green spaces and outdoor terraces, something that is a must during Spring and Summer!
Locations: Plaça Catalunya- Ronda de Sant Pere, 16, 08010 Barcelona
Gràcia– Carrer de Bretón de los Herreros, 9, 08012 Barcelona
Plaça de Gal·la Placídia, 1, 3, 08006 Barcelona
Barceloneta- Carrer dels Pinzón, 12, 2, 08003 Barcelona
Glóries- Carrer de la Ciutat de Granada, 150, 08018 Barcelona
Loom is another coworking space in Barcelona that offers you the opportunity to have meetings, telework, or even join the Loom experience, where you can either take a yoga class, do a podcast, or bring your dog with you! Their offices are centrally located, with lots of natural light, rooftops, and green spaces available.

Location: In Glòries, Poblenou, Plaza Cataluña or Cornellà del Llobregat
Lastly, Ecléktic is situated in the technological area of 22@ in Poblenou. This is the perfect space to develop your ideas and see how your projects grow and become real! They offer different coworking spaces, even for business coffees, relaxation areas to connect with other coworkers, or simply a moment to slow down a bit. The flexible nature of their passes, which you can purchase for hours with their plan Sit&Go, days, months, or join their annual plan.
Location: Passatge d'Aymà, nº6/8, 08005 Barcelona