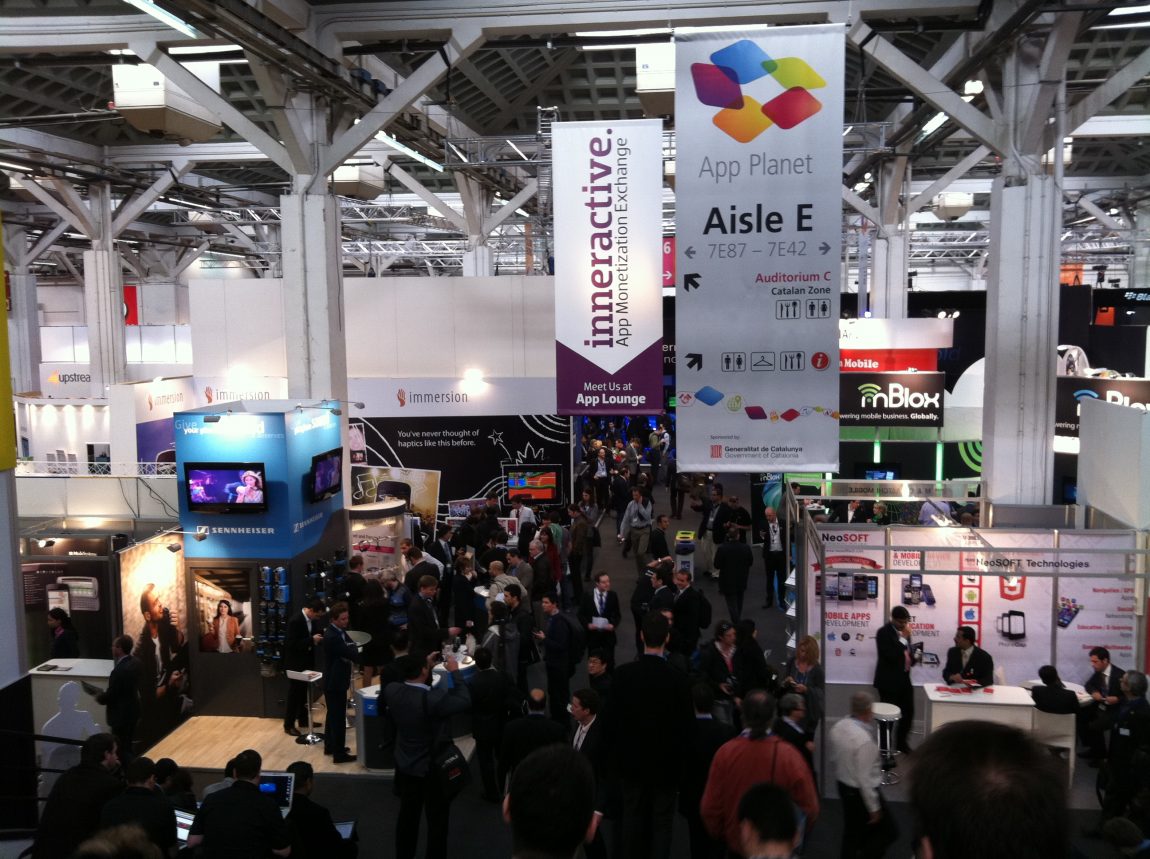 The Mobile World Congress 2020 in Barcelona is an annual networking and information-sharing event that is high up on most calendars in the business world. Why is this the case? Discover what goes on here, who attends the event and why you should be excited! With plenty of start-ups, technological and innovative companies found in Barcelona, there is no doubt that this city has it´s finger on the pulse of the ongoing within the world of technology.
History
The general idea of this conference began in 1987 as the GSM World conference, which took place every year in Cannes, France. However, in 2006 the organisers looked to follow the global trend and expand its scope. That idea led the event to rebrand as the Mobile World Conference (MWC) and move around the world, as a series of international trade shows, culminating in its largest show in Barcelona. This idea was revolutionary and since 2009, it has grown into the largest international trade show in the world.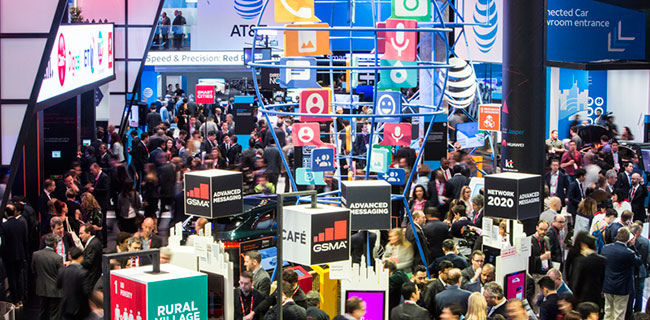 What to expect this year

From the 24th-27th February, you will be able to attend the Mobile World Congress 2020 in Barcelona and learn from global executives, technology providers and other representatives from global mobile operators. The attendance in 2019 was 109,500 and this figure is likely to be even higher in 2020, with more people finding out about the event and wanting to attend as a result. In addition to this, the growing number of entrepreneurs and enterprises entering the fast-paced technological sector every year is increasing. The overriding theme that you can expect from the Mobile World Congress 2020 in Barcelona is to leave being more aware of new practices, technology and new ideas. In addition to embracing change, you will have the opportunity to socialise and network with business people from all over the world. The average is that some 200 countries are represented at every Mobile World Congress and this year will be no exception! In terms of concrete plans, we will look more now into the types of activities on offer each day of this international trade show.
Schedule
Over the four-day event at Mobile World Congress 2020 you will be able to find the following events and more:
Monday 24th February:
09:00 Accenture Monday session, Amazon Web Services Monday session, Keynote 1.
10:00 5G tour, China Unicom MEC Edge Cloud Business Achievement Conference, opening Ceremony, Open Lab Presentation by Automation Anywhere, Speed of the Future: realme 5G launch event.
11:00 Venue tour, Women4Tech keynote
Other discussions and demos on until 19:00.
Tuesday 25th February:
09:00 Accenture Tuesday session, GTI summit 2020.
10:00 Open lab Presentation by its Me, The Future of Connectivity.
11:00 Big data Tour, Venue Tour, The big Debate: is Consumer 5G a ROI Nightmare.
12:00 Rethinking the Mayflower with AI & Edge, Digital Health and Wellness Summit: Digital Health & Innovation Showcase
Other discussions and demos on until 19:00.
Wednesday 26th February:
09:00 GUTMA Connected Skies, Accenture Wednesday session, Me&We Commerce.
10:00 IoT tour, Fintech Summit: opening keynote, from local to National: An overview of Spanish Ecosystem.
11:00 The Value of Data: Understanding your Customers, What´s hot at MWC Tour, Security in the Industry x Era.
12:00 The age of aCommerce, Scaling a Startup with Corporate Involvement: The opportunity of New Tech Platforms
Other discussions and demos on until 19:00.
Thursday 27th February:
09:00 Accenture Thursday session, Changing Education Together: Exploring Digital Citizenship and the Future of Work.
10:00 Marketing Technology tour, Lightening Hour: Product as a Service, GSMA Executive Masterclass: Innovating using 5G + AI.
11:00 Transformative al Tour
Other discussions and demos on until 15:30.
Where is it?

The Mobile World Congress 2020 in Barcelona will take place at the Fira Gran Via with some events, including the 4YFN, taking place at the Fira Montjuïc. This international trade show is very easy to get to, thanks to being located just outside the city, nearby purpose-build transport links! This part of the city provides enough space for all guests and visitors to get there over the course of the event.
The exact addresses are as follows:
Fira Gran Via
Av. Joan Carles I
64 08908 L'Hospitalet de Llobregat
Barcelona, Spain
Fira Montjuïc
Avda. Reina Maria Cristina
s/n 08004
Barcelona, Spain
With the main lines and stations being: Fira (L9S) or Europa (L8 or most Renfe trains). Alternatively, you can get the V1 or 79 to Joan Carlos I.
How to get a ticket
There are many different options to choose from when buying a ticket pass to the Mobile World Congress 2020 in Barcelona. We suggest that you take time to research what each pass consists of before purchasing!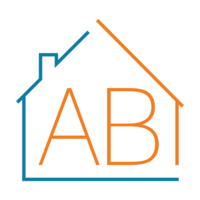 As for accommodation for the event, companies and executives putting on events for the show have booked most hotels out. With most event organisers booking, well in advance. However, you need not worry! As AB Apartment Barcelona has you covered, we have a range of apartments available to you in time for the Mobile World Congress 2020 in Barcelona. With accommodation around the event or slightly further out, yet with great transport links to get you where you need to be! We´d suggest booking soon as most apartments in the area have gone!