We want to show you a side to Barcelona that not many think about when they visit our beautiful city. The fact that there are so many free things to do in Barcelona should be more obvious to tourists. As a result, this blog will look to highlight the best free things to see and order them in a way that you could, in theory, spend a whole day walking through. A free path that allows you to tick off our greatest sights in Barcelona, what more could you possibly want. Just to say it again, all activities on this itinerary are free!
Plaza Espanya
Our free tour starts at Plaza Espanya. This is a beautiful part of the city with some unbelievable architecture. Here, you can begin by looking around the Arenas de Barcelona. This former bullring has been transformed into one of our most popular shopping centres in Barcelona. Here you can wander round the shops and even go to the terraces to have a beautiful view of the whole city, free of charge!
After visiting the arenas, you can pass by the Venetian towers and head towards the Montjuïc castle. Before reaching there, you will see its beautiful fountains and entrance, where you can enjoy one of the best pieces of architecture in Barcelona. Then, if you find yourself there on the first Sunday of the month, you will be able to tour around the Museu Nacional d'Art de Catalunya (MNAC), something that is the case for most museums in Barcelona on this day every month!
Lastly, in this part of the city, you can go and look around the Montjuïc Olympic stadium free of charge! This stadium was iconic during the 1992 Olympic Games in Spain and you can relive its history at your own pace during the day.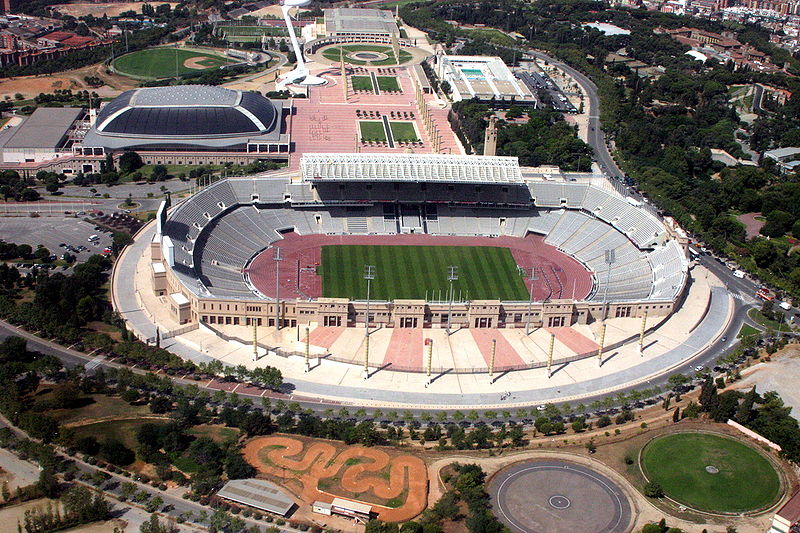 Around the sea
Some 40 minutes away on foot from the Olympic stadium is the Columbus monument. This statue depicts Christopher Columbus pointing out to sea prior to his voyage from Barcelona to the Caribbean and South America. Here you can see it standing tall above the surrounding buildings. From here, you can wander around Maremagnum shopping centre and then proceed towards Barceloneta beach, stopping off at the harbour and seeing some amazing yachts that have docked in Barcelona. This part of the free tour is ideal for any fan of the sea and boats. Alternatively, anyone who likes to visit free places! You can end this visit with a trip to Barceloneta beach or, as we suggest, wandering further towards Bogatell beach, which we think is nicer and less touristy!
Back towards the city centre
After chilling around the sea or at the beach, this free tour continues towards the centre of Barcelona! Starting with Parc de la ciutadella, a beautiful green space that you can leisurely stroll around and enjoy its wonderful scenery, such as its golden staircase!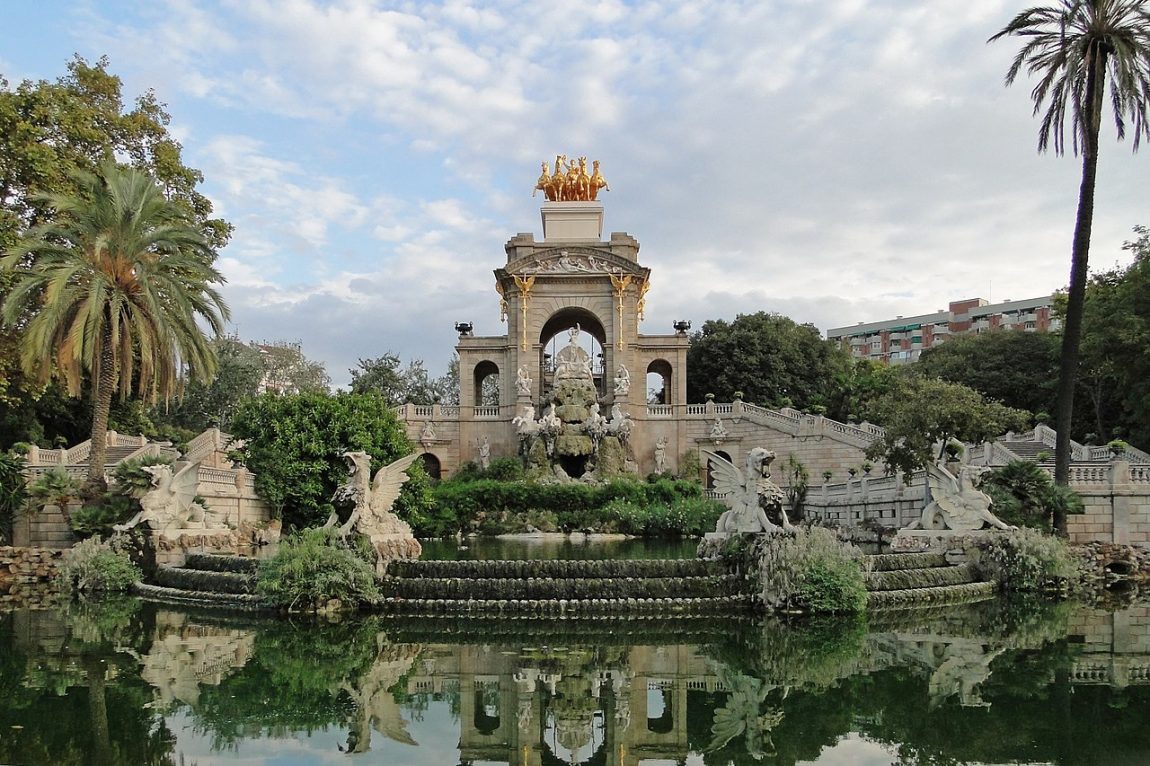 Next, following the route towards the main attractions of Barcelona, you can lose yourself in the beautiful Gothic quarter and see two of our favourite sights! Firstly, the historic basilica of Santa Maria del Mar, where you can enter and look around this amazing and historic building free of charge. Then, you can walk around Barcino, the old roman part of the city, and look at the beautiful exterior of the Barcelona Cathedral.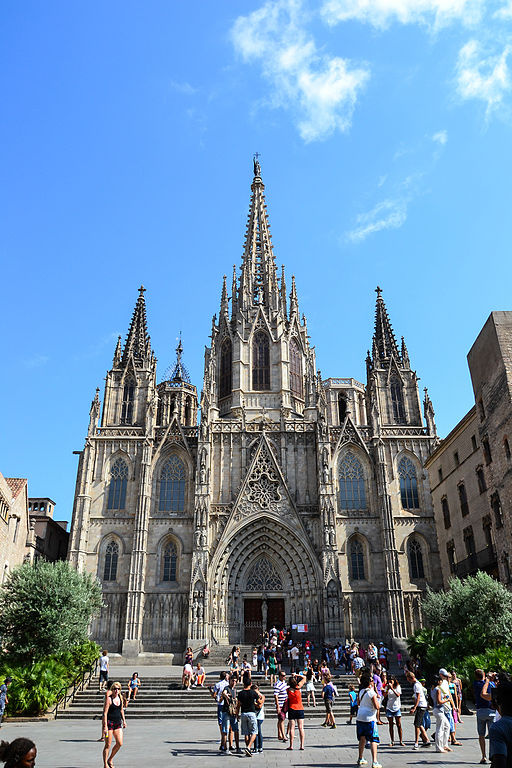 Then, you can walk to La Rambla, the busiest street in the city, and take in this iconic street. We suggest, breaking off to look around La Boqueria market. A world famous market that is free to wander through, taking in its wonderful stained glass entrance and being stimulated by its wonderful stalls.
The route to Gràcia
Once leaving La Rambla, you can wander around Plaza Catalunya, before walking up our beautiful designer high street of Passeig de Gràcia. This has some of the most popular branded stores where you can window shop. More importantly, you can look at Gaudí´s iconic buildings that are found here. Firstly, the colourful Casa Batlló, which has a beautifully designed exterior. In addition, you can see La Pedrera, a more brutalist building from the architect yet not less famous or respected!
Following on from here, you will arrive in the wonderful neighbourhood of Gràcia. Here, you will be able to see its many plazas, the main ones being Plaça del Sol or Plaça Vila de Gràcia, as well as its independent stores and even a third Gaudí building called Casa Vicens! This charming neighbourhood is becoming ever more popular with tourists and once you get there you will see why!
Concluding this free trip is a visit to Bunkers del Carmel. These are located just above Gràcia and are iconic. They were once military bunkers used in the Spanish Civil War, an ideal location due to its great vantage point of the skyline. Now, they are frequented by many people, who climb up the hill and then enjoy the city skyline from above. There is no better place to enjoy a free day in Barcelona than with admiring sunset here.