The city of Barcelona has been immortalised within the pages of novels for years and years. Between fictional tales, fond recollections, and raving reviews, stories of the city have breathed life into Barcelona and provided Bibliophiles with yet another way to satisfy their undying love for the city.
But rather than reading about Barcelona, where can you read in Barcelona? The city is full of independent bookshops and well-known chain bookstores, safe havens for every book lover and bibliophile wanting to get lost within the pages of a new paper pal.
La Central: A Chain Bookstore Made With Love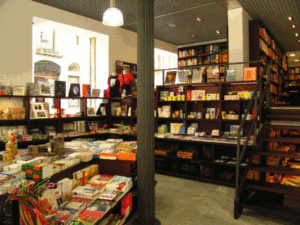 With stores all around Barcelona, La Central offers book lovers an impressive selection of titles in a variety of languages from all corners of the world; 40% of all their books are international literature. As well as stocking the newest and most popular titles from worldwide authors, La Central boasts a rich collection of literature from the Humanities, namely Anthropology, Architecture and Design, Art, Film and Photography, Classical Studies, Philosophy, History, Poetry, Theatre, Social Science, and Cultural Studies.
Although La Central pops up in many sites across the city, our favourite store has to be the one hiding in the Raval Quarter, only found by those that know it is there…
Address: Carrer d'Elisabets, 6.
Re-Read: A Haven For Recycled Books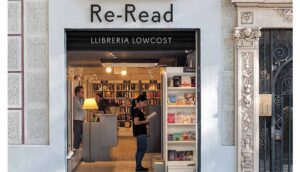 The clue is in the name! Re-Read recycles almost new books, selling them for unbeatable prices: one book at Re-Read costs €3, two books cost €5, and 5 books just €10! They also buy your old books, the shop's only condition that they are in almost new condition, and aren't encyclopaedias, textbooks, or books published before 1990. Simply bring your unwanted pages to any of Re-Read's stores, and they will pay you a minimum of €0.20 for every title, regardless of its genre! Re-Read: because there are always read books and books to read.
Our favourite Re-Read: Gran Via de les Corts Catalanes, 564.
Hibernian: An Anglophiles Paradise!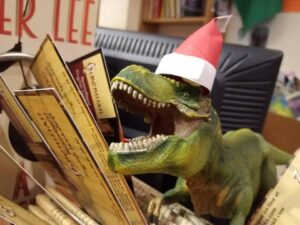 Somewhere within the tiny streets of Barcelona's beautiful Gràcia district – Carrer Montseny, 17, to be exact – lives Hibernian, the only second-hand English bookshop in Barcelona. With more than 40,000 books in their collection, Hibernian began in May 2004 after the owners boxed and shipped some 30,000 titles from Dublin, Ireland. Although the shop sells mostly second-hand volumes, they also have a growing selection of overstocks: books that are nearly new but which are sold at less than their RRP. The best part is that Hibernian's whole catalogue is now available online, meaning that you can browse the incredible titles the shop offers before you get there. That said, we do love loosing hours in bookshops picking up every book and then coming out with something completely unexpected…
Address: Carrer del Montseny, 17.
Tuuulibreria: B.Y.O.B (Bring Your Own Book)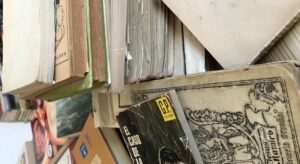 Another secret bibliophilic gem in the Gràcia neighbourhood is Tuuulibreria, a bookshop run on donations and where you pay what you'd like for each book. The profit from Tuuulibreria goes to local charities and projects, as well as maintaining the premises. Those working at the bookshop work on a voluntary basis, and the store even holds literary events from time to time! We highly recommend Tuuulibreria for those days when you just want to get lost in a book, and where better than in a book where somebody has already got lost before!
Address: Carrer del Planeta, 17.
Laie (Pau Claris): The Coolest Café In Town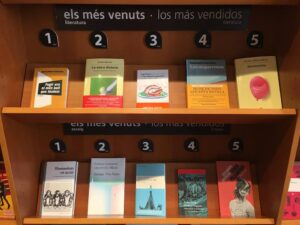 Each Laie store specialises in different types of literature, Laie CosmoCaixa sells science-based books, Laie CCCB focuses on contemporary culture, while Laie Pau Claris offers bibliophiles a great selection of arts and humanities novels. They also have a café restaurant upstairs: a perfect setting for you to begin your new fictional find with a coffee in your hand and cake in your belly.
Address: Carrer de Pau Claris, 85.