Surrounded by mountain peaks of almost 3,000 metres, La Vall de Núria is a beautiful valley located in the Eastern Pyrenees, in the province of Girona, Catalonia. It is also one of our favourite places to spend a truly magical weekend of winter sports and mountaineering. After one of our team spent their weekend in the valley, we decided it was only right to share our secrets about Vall de Núria with our devoted guests.
How to get to Vall de Núria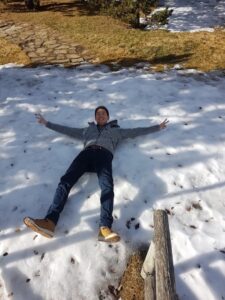 The Vall de Núria valley is on the border of France and its highest point is only accessible by train. We rented a car from a local company in the city and drove the 1hr 45- 2hr drive up to the Rack Railway Station. After leaving our car in the car park, we took the Rack Train 12.5km up into the mountains.
Click here for information about Vall de Núria's Rack Railway. 
Where to stay in Vall de Núria
There are only two hotels in Vall de Núria, one offering regular hotel rooms, and another offering apartments. We stayed in an apartment and would recommend this option for a more relaxing weekend because of the addition of a kitchen and a living room.
There are also restaurants in the valley, but we recommend cooking for yourself as these are a little on the pricey side.
Click here for more information about bars and restaurants in Vall de Núria. 
Things to do in Vall de Núria
There are so many things to do in the valley, and it's also a great place to take the whole family. Here are a few of our favourite things to do there.
Skiing
Snowboarding
Play park
Dry slope sledding
Canoeing
Horseriding
Archery
And most importantly… getting the ski lift to the top of the mountain for views like these…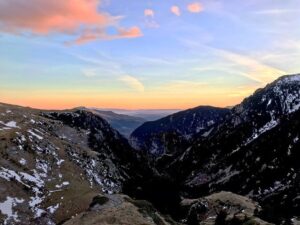 For more information about this beautiful valley, click here to visit the official Vall de Núria website.  We hope you enjoy your stay in La Vall de Núria!
Don't forget to follow us on instagram and tag us in your pictures using the hashtags #BCNexperts and #RentAB.