The International Dub Gathering is the newest festival to hit Barcelona and it's sure to make a mark on the city. Dub Gathering is bringing the European dub family to Barcelona this Easter with 3 days of Sound System music from March 25-27th 2016.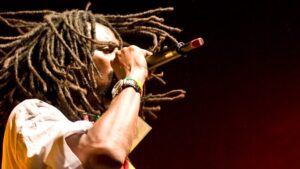 Dub Gathering has managed to bring together the best reggae artists from around the world. With acts including Mungo's Hi Fi, Jah Shaka Official, Mad Professor, Aba Shanti-I, Channel One Sound System, Iration Steppas Official, Panda Dub, General Levy (Official) ft. Joe Ariwa, O.B.F Sound System, Blackboard Jungle and many more.
The Venue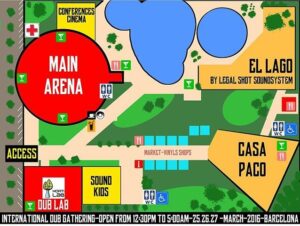 Organised by Dub Academy, the festival will include four stages, two outside and two inside. One of the stages will be hosted next to a pool which will be open to use if weather permits (most probably). Other stages have a limited capacity to make for more intimate shows, whilst the main stage which will be hosted in a circular stadium that has a capacity of 2,700 people.
Kids tend to be forgotten at festivals like this, but not at The International Dub Gathering. The "Sound Kids" area will entertain the children with handmade toys, circus attractions, juggling workshops and puppets. So whilst yours little ones are preoccupied you can enjoy the music!
How To Get There
The festival is being hosted at Illa Fantasia which is only 20km away from Barcelona centre. It takes 15 minutes to reach by car or you can get the train from Catalunya or Arc De Triumph which only takes 12 minutes. A free shuttle bus is being provided taking you to the festival from the train station close to Illa Fantasia.
For any Dubheads, Barcelona is the place to be this Easter, this is sure be the start of something big. Check out the Dub Gathering website for the full lineup and more information on the festival.