If you're in the mood for some minty cocktails in Barcelona, there are so many places to get one… or two… or three…
But luckily we know the best spots to grab yourself a Cuban treat, and these Barcelona bars sure know how to make a mean mojito. What's more, you don't have to break the bank to quench your thirst. Just remember guys, drink responsibly!
1. Domino Bar
Craving a mojito but want some delicious anacks to pair with it? Domino Bar is the spot to go for specialty pizzas, empanadas and tapas. Located right next to Paral.lel street, this bar is perfect for a refreshing drink right after a long walk on the beach or day spent in town. Choose from banana, pineapple, strawberry, kiwi, and mango flavored mojitos. Not keen on fruity flavors but need to digest after a meal? Give the Ginger Mojito a try – it's one of the best in Barcelona.
Price: About 3,50€.
Location: Carrer de les Flors, 16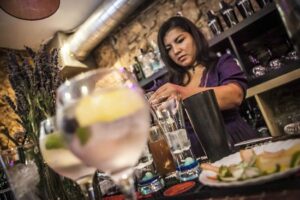 2. Miramelindo
There's no better way to start off a night on the town than with this incredible Barcelona bar, located in La Ribera. Miramelindo is quite the destination with its colonial architecture from the outside, cozy atmosphere inside, and ridiculously friendly staff. Also, once you have one of these cheap and refreshing mojitos in your hands there is really no way to go wrong. This atmosphere is perfect for starting out your night with dim lighting and great music before heading to a restaurant for some dinner. This one may not be the absolute cheapest mojito bars in Barcelona, but definitely one of the best and worth every Euro for the time spent there.
Price: About 5€
Location: Passeig del Born, 15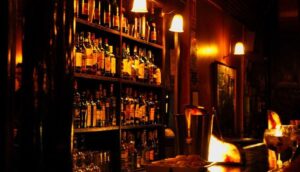 3. Alsur Café (El Born)
If you're in dire need of a an espresso, but think that there's a possibility you might need a refreshing alcoholic drink after a long day, Alsur Café is the place to go. This comfy café is the perfect place to pick up a newspaper and just relax. Whether you need some caffeine to wake you up or a mojito to calm you down, this café is known for both and offers them at very reasonable prices. With different locales across the city, this café can quench your thirst and save you from breaking the bank regardless of where you are.
Price: About 3,50€
Best location: Plaça de Sant Cugat, 1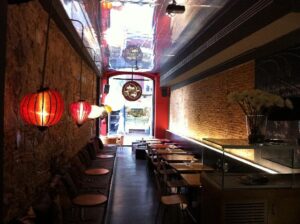 4. The Lime House
Want the biggest bang for your buck but need a refreshing cocktail in Barcelona? Head on over the The Lime House for an affordable and a conveniently strong mojito. Whether it's been a long week or you are looking for a pre-game for the best nightclubs without spending all of your Euros, these mojitos assure that nice buzz while drinking something delicious. Save your dosh for the clubs and maybe a taxi home with these incredibly tasty and cheap mojitos in Barcelona.
Price: About 3,50€
Location: Carrer dels Carders, 31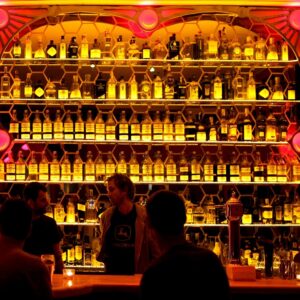 5. Torre Rosa
Is it a perfect night for spending time on a magical terrace under the moon? Take some friends or a romantic date to Torre Rosa and you'll never regret it. With a setting that takes you to a tropical place almost more beautiful than Barcelona (very difficult), this cocktail bar has many drinks to offer, yet also specialized in mojitos.
Upon walking to this coctelería, one may believe that they are trespassing onto an unbelievable property, but don't be alarmed… you'll be greeted warmly by incredible staff and an atmosphere to match. Prices range depending on size and flavor but you can't put a price on one of the most beautiful locations in Barcelona to grab a mojito or a cocktail.
Price: About 7,50€
Location: Carrer de Francesc Tàrrega, 22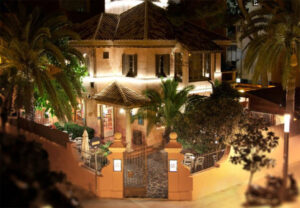 6. El Bombón
If tequila makes our clothes fall off, then mojitos make our legs start moving the second we hear Carribean music. Stop by El Bombón for the cheapest and biggest mojitos, as well as some of the best music around El Raval. If you want to spice up your week and improve your dance moves, this bar offers salsa lessons on Wednesdays. No better way to get out of your comfort zone and take dancing lessons than a few fresh mojitos beforehand!
Price: About 3€
Location: Carrer de la Riera Alta, 36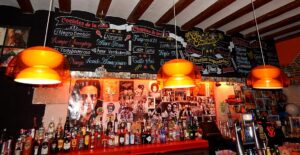 7. Cera 23
If you're looking for a bit more than just your average mint mojito in Barcelona, Cera 23 is the place to swing into. With exotic flavors such as blackberry and mulberry, you can push the mojito boat out here. If the delicious drinks get your stomach churning for some food, this place offers more than just your average "bar snack" There is no doubt that you will be entertained and pleased while at Cera 23, for once you sit down you can watch the chefs prepare and cook the dishes they'll be serving you. Mojitos are a bit pricier, but are worth every penny with the ranges of fresh-fruit flavors.
Price: About 7€
Location: Carrer de la Cera, 23, 08001 Barcelona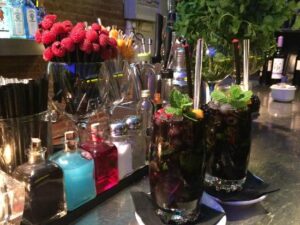 El Rabipelao
You can also make your way to El Rabipelao – found in the centre of the Gothic Quarter. This quirky, cozy bar serves some of the best mojitos in Barcelona. However, we do emphasize the word cozy, it's not perfect for big groups as you might not all be able to fit. Inside, the latino atmosphere and the friendly bar staff will make you feel comfortable. We recommend the strawberry mojito, a favourite with the locals.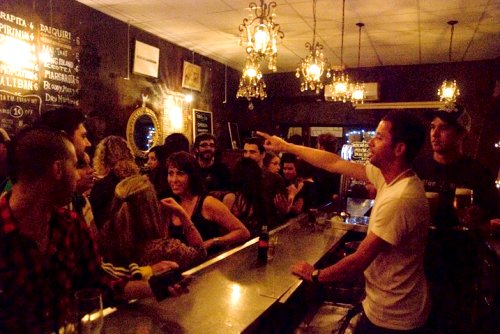 Price: About 5-6€
Location: Carrer de la Mercè, 26
If the mojitos have you feeling your best in the evening but maybe not so much in the morning, head on over to some of Barcelona's best brunch spots the next day for the ultimate cure… enjoy!