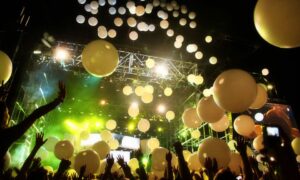 For all those electronic music junkies out there, the city of Barcelona has just what you need to ensure an unforgettable summer! The Catalan capital is set to host the 19th International Festival of Advanced Music and New Media Art (also known as Sónar) from June 14 until June 16 – that's 72 hours of non-stop partying! Thrilling audiences annually with the latest 'electronica' tunes and visual art displays, this year's festival has a lineup like no other and is sure to leave you with an experience you'll never forget!
Read on for our ultimate guide to Sónar 2012 in Barcelona:
A Taste of Techno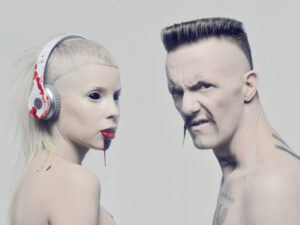 The first Sónar Festival was held in 1994, and as the years have passed, the event has grown both in popularity and international acclaim. With such artists as Orbital, The Chemical Brothers, Carl Cox, Goldfrapp, 2manydjs and the Scissor Sisters gracing the stage over the years, it should come as no surprise that this event has been dubbed as a highlight in Europe's music festival calendar. With daily additions to the lineup, this year's shows are sure to make up yet another memorable three-day fiesta!
Some of the most notable artists performing this year include the British DJ Fatboy Slim, South African shock hip-hop trio, Die Antwoord, American neo soul/ hip-hop group, The Roots and Canadian house DJ, deadmau5.With more than 100 artists from all corners of the world confirmed for this festival, from big names to new sounds, there will certainly be something to tickle everyone's musical taste buds!
Sónar by Day
The festival is split in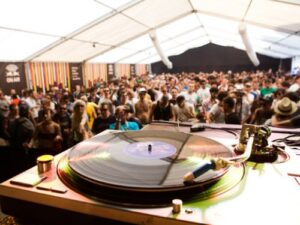 to two main events: Sónar by Day and Sónar by Night. While the atmosphere in Barcelona during Sónar is constantly charged with the excitement of music fans and the sounds of spinning turntables, those who choose to attend the daytime showcases will be in for some more calming cultural treats.
During the day, Sónar offers concert-goers the chance to immerse themselves in the world of new media culture. With film screenings ranging from quirky musicals, to documentaries that capture the magic of live shows, to the experimental pieces that display a mix of adventure and avant garde, you can enjoy these fantastic visual arts programs from 12pm-10pm every day of the festival. And that's not to mention the various activities and exhibitions at the daytime venues (MACBA and CCCB museums), as well as the parallel cultural events taking place throughout Barcelona's other top festivals and museums such as CosmoCaixa and the Auditori.
A Three-Day Festival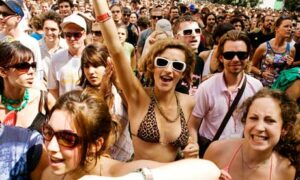 With an undeniably amazing list of artists for your viewing and listening pleasure, it should come as no surprise that organizers in Barcelona are preparing for more than 100,000 festival-goers across the three main venues in Barcelona: MACBA, CCCB and Fira Gran Via. While daily passes (39€) and nightly passes (60€) are available for the three days of Sónar, you may be interested in buying the full price ticket for €155. Consider it a small fee for the infinite amount of musical talent on display. For more information about the venues or tickets, visit the Sónar Festival website, or check out the Sónar Facebook page.
So, if you are thinking of heading to Sónar Festival 2012, don't forget to grab your tickets and apartment in Barcelona early, as this year the Catalan capital is set to be packed to bursting with locals and tourists alike looking to enjoy the wildest summer event in Europe!