Barcelona, a city often referred to as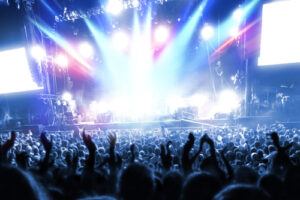 the cultural capital of the world, is busying-up as preparations for the 12th annual Primavera Sound Festival get underway. The festival will run from May 30th to June 3rd and this year it is proudly sponsored by San Miguel. Deemed by many as a 'must for any music lover' and best known as one of the few festivals to cater to all generations, Primavera Sound delights audiences year after year with an eclectic mix of pop, rock and underground tendencies.
Music to Your Ears
The first Primavera Sound Festival was held in 2001, and every year it is a great success. The list of bands that have graced the stage over time include: The Pixies, Sonic Youth, Portishead, Arcade Fire, My Bloody Valentine, Franz Ferdinand and The White Stripes. And
that is only the tip of the iceberg, as this year the lineup in Barcelona continues to grow with daily additions, indicating the arrival of another fantastic event to remember.
Legendary band, The Cure, recently confirmed that they will headline the show on June 1st in an unprecedented two hour set, which will consist of tracks from all fourteen albums, including 'Wish', the album which celebrates its 20th anniversary this year.
Other notable artists scheduled to perform include indie-alternative Washington natives, Death Cab for Cutie, and Scottish post-punk revival band, Franz Ferdinand. Another star to hit the stage this year will be Rufus Wainwright, an artist notorious for his own genre, one that consists of sounds influenced by rock, opera, theater, drama and film.
A Five-Day Fiesta
As the list of artists keeps growing, it should come as no surprise that the Festival is preparing for approximately 100,000 concert-goers across the two main venues in Barcelona: Parc del Forum, in the Poble Nou neighborhood, and Arc de Triomf.
Primavera Sound 2012 will last for five days, and while daily passes are sold for Thursday, Friday and Saturday at 75€ each, you might be interested in buying the full price ticket for around 190€; a small charge considering the endless amount of musical talent on display. For more information about the venues or tickets, visit the Primavera Sound Festival website, and to see constant updates on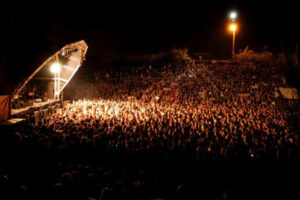 performers, check out the Festival's Facebook page.
So, if you are thinking of heading to this year's Primavera Sound Festival, don't forget to grab your tickets and apartment in Barcelona early, as this year Gaudì's city is set to be packed with residents and tourists looking to enjoy the wildest spring event in Europe!